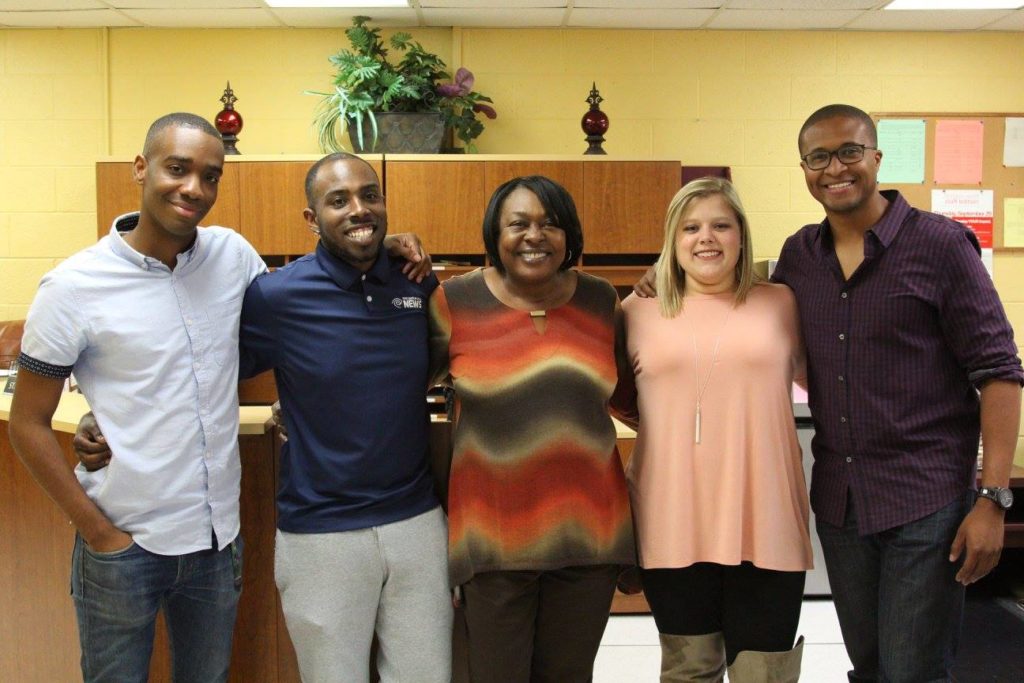 Media Day is a great opportunity for students to learn what the working world is like after college. Five alumni panelists will discuss their education and careers and give students advice on their future endeavors. The panel will be held at 9:30 a.m. will be followed by a networking session at 10:45 a.m. The networking session will consist of 40-50 professionals who will offer insight and contacts to students about their Mass Communications career endeavors. With many alumni returning to campus, the event holds a special place in the heart of WUTV General Manager and Adjunct Instructor Sonya Barnes.
"When all of the alumni come back and represent their companies, it is a great opportunity for students to get out there and secure internships," Sonya Barnes says. "The students can see that someone before me did this track and I can do the same thing."
Barnes oversees that WUTV produces a smooth weekly newscast but also prepares the WUTV staff for jobs in the newsroom after graduation. WUTV creates a unique bond between Barnes and her alumni, which is continued outside of the university. Often WUTV and Mass Communications alumni seek Barnes out for her advice on their new careers.
"My students and I stay very connected after college," Barnes says. "I tell my students and alumni alike to take advantage of all the opportunities put in front of you. You don't want to ever want to live in the mentality of could have, would have, should have. College is the time to make mistakes and figure out what you are truly passionate about."
Media Day is one way for the alumni to not only give back but to remain involved with the shaping of the university. Many alumni will offer internships and job connections for graduating seniors to help both the university and students grow together.
"My students are very special to me, I love when students graduate and come back," Barnes says. "They will tell me about all of the great work they are doing and how successful they are becoming."
Many of Barnes' previous WUTV alumni will be participating in the networking session. Professionals such as National Correspondent for CNN News source Darryl Forges, Communications Manager for the City of Newnan Ashley Copeland, and Evening Anchor of KTVE NBC 10 Bode Brooks.
"We come together to fellowship, and students can benefit from it," Barnes says. "My goal for students is to help them go into the world and become good successful people who are independent and can take care of themselves."

Comments
comments