Nicholas Dedman is a Senior Business major and President of Baptist Collegiate Ministries at UWG. He challenges, encourages and empowers the leaders at the BCM and serves anywhere that is needed. Dedman's focus at the BCM is to grow in his ministry, while maintaining presidential obligations.
"The presidential role intrigued me because I felt like it would give me an opportunity to see what life as a pastor would be like, since that is what I eventually want to be. I was also encouraged by many others inside of the BCM to pursue this role and it made my decision a little easier," said Dedman.
Dedman did not originally plan to attend UWG, but his fate changed.
"This was a big choice for me. My original plan was not to stay at West Georgia but as opportunities began to arise my love for West Georgia and BCM began to grow. I ultimately became president because I prayed about the decision and felt that the Lord was leading me to this role to prepare me for ministry," Dedman said.
Dedman was exposed to the BCM his freshman year by two colleagues. He went occasionally throughout his first semester and became a consistent member the next.
"My second semester of my freshman year I started to get involved with a bible study called 'Late Night' and I really enjoyed how they studied scripture and that is what really sparked my interest to continue in BCM," said Dedman. "I saw their love for the word and for me."
Dedman strives to relay the message of team-work, while forming his presidential role to replicate the values of service to members.
"On a day to day basis, I listen to a lot of problems and try my best to be sure people are being heard and that a solution is in the works to solve that problem. I love the presidential role because you can make it into what you want it to be," Dedman said. "At the end of the day I do my best to preach and teach the word effectively and love the people that walk through the BCM's doors."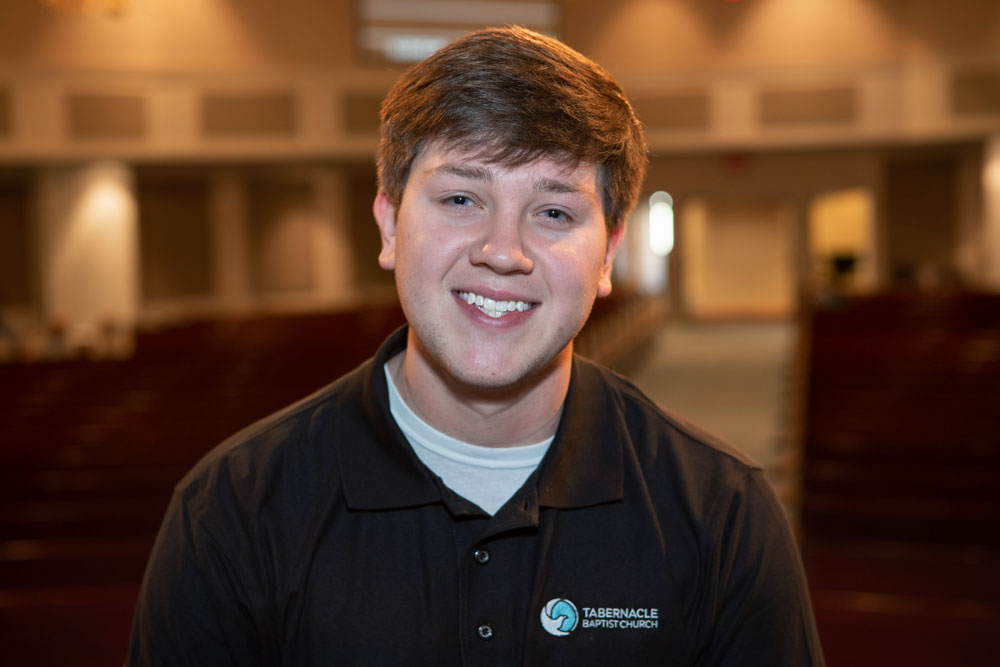 Despite his leadership role, Dedman enjoys the community within the BCM. It challenges him to ensure that there is a comforting environment for members and grow spiritually.
"I believe that BCM does a good job of giving people a home away from home. That is what it has become for me and I do my best to make it the same for other people," Dedman said. "Along with the community that is built, it challenges you to go deeper in the word of God and in turn makes you grow Spiritually. The BCM has been the biggest thing that has shaped my Spiritual life and I am forever grateful for that!"
The BCM on campus has "The Well", which are worship nights and services for collegiate students who have a desire to grow spiritually. These are held on Tuesday evenings at 7:00 p.m., throughout the semester. There are also "Late Night" bible studies held at 9:00 p.m. on Wednesdays.
The end of the fall semester is quickly approaching, and the BCM's events will be coming to a close. Events are scheduled to resume at the beginning of the spring semester.
"We will have our Christmas Banquet Tuesday, December 3rd at 7:00 pm. This event will close the semester for us, but our Wolf Connect is up to date and a great place to find information about future events," said Dedmon.
Comments
comments