The Best of West is a peer nominated award that provides recognition to faculty and staff at UWG. Melanie McLean, a staff member of the Dean's Office, was recognized in the category of Strategic Imperative Recognition.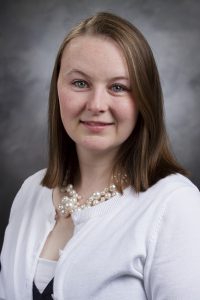 UWG's faculty and staff works hard behind the scenes to make this the great school that it is. One of the ways that hard work done by faculty and staff is recognized is through the Best of West Employee Award and Recognition Program.The Best of West award provides recognition to faculty and staff in the categories of values, strategic imperatives and cross divisional collaboration. McLean's award for Strategic Imperative Recognition was given for her efforts in Project Search.
Project Search is a partnership between the University of West Georgia and Carrollton High School that provides opportunities for students with developmental disabilities. Project Search gives these students the chance to be in a college atmosphere while gaining valuable work experience through jobs within Dine West.
A key part of Project Search is that the students are provided with a classroom everyday for a month during the semester. The students require the space so that they can learn valuable skills about teamwork and how to properly interview for a job in classroom sessions. During the semester classrooms stay booked throughout the day so finding one available all day, everyday for a month proved challenging.
McLean worked hard to find a classroom for the students of Project Search, even calling other universities after all options were out at UWG. Like UWG, the other universities that McLean reached out to did not have the space. McLean did not give up and eventually was able to find a computer lab in the Survey Research Center at UWG thanks to the help of Dr. Winston Tripp, Director of College of Social Sciences Center of Research.
"The students were able to use the computers and I.T. set them up with a projector and a whiteboard," said McLean. "The students were able to use the classroom in its fullest ability."
McLean did not take all the credit for getting the students into the the classroom that they needed. She believed that several others pitched in and that it was a team effort, but Dr. Tripp received a large amount of recognition.
"It is a great thing for the students to have that experience," said McLean. "I think Dr. Tripp was a huge part of it because he was the one who was able to give the students access to that room and allowed them to use it for what they needed."
McLean was honored to receive the Best of West award but said she does not expect the acknowledgement.
"I feel like I am doing my job and I am doing it well and that's all I need," said McLean.
Comments
comments