The UWG Center for Sustainability is looking to the future with new plans for the campus garden, solar energy on campus and student-led green initiatives.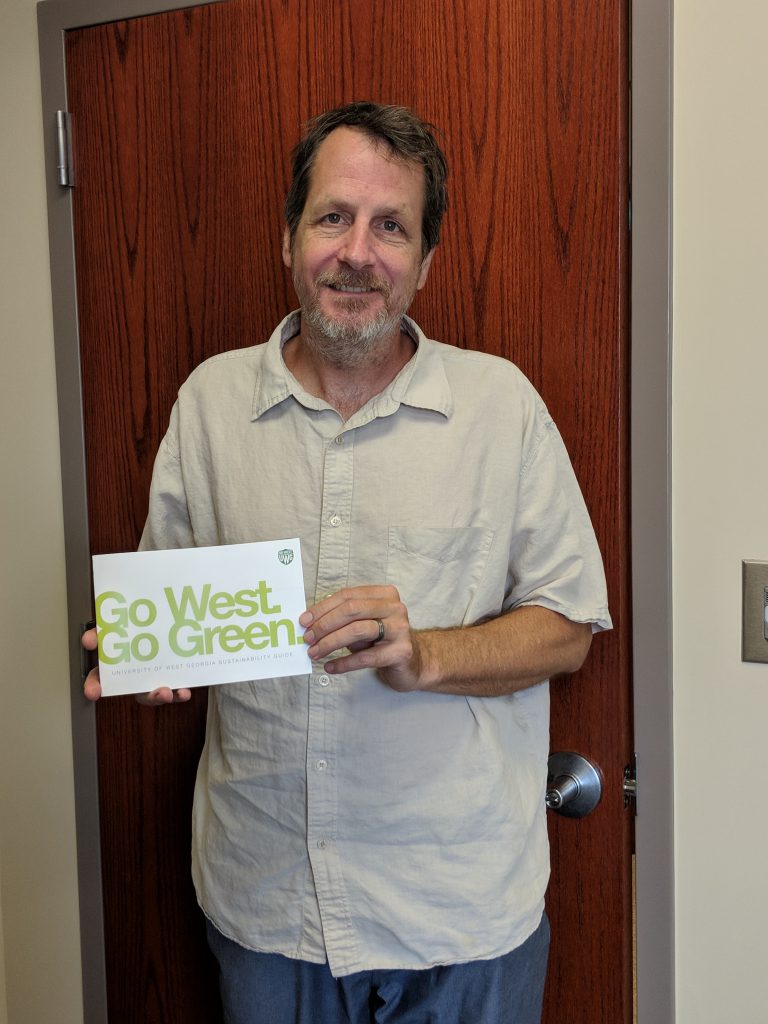 The campus garden has been in existence for several years, but it has been used sporadically by students and student groups. It was not maintained regularly and there was limited guidance. In the future, it will serve as more of an educational resource rather than a loose community project.
"There was a brief idea of making it into a productive garden that would supply food to the cafeterias, but that's not going to happen anymore," said Hannes Gerhardt, Director of the UWG Center for Sustainability.
"The
garden is being used more now by faculty as part of their coursework. So, there are a couple of courses that take their students out to the campus garden as part of a learning component of the class."
UWG students will still support the campus garden, but will take the responsibility of the garden into their own hands.
"We're trying to work through a system where we can have regular maintenance of the garden by the students," said Gerhardt.
"We
would also like to pick a particular day when grounds workers can be there to guide students, and then the students can come back on their own and keep working on the garden."
This semester UWG will also be utilizing renewable energy for the first time.
"We are getting a solar array over the balcony of the TLC building," said Gerhardt.
"It
should be built this fall. It's going to be nice to show off that we've made our first investment in renewable energy."
The Center for Sustainability also hopes on empowering students to take up campus-wide environmental initiatives on their own.
"I would like to see a larger commitment to renewable energy in the future," said Gerhardt.
"I'm
gauging the interest of students having a
'green
fee,' which would probably be between $3 to $5 per semester, that students would pay as part of their university fees and tuition. The idea behind the green fee is that it would be a student initiative. So, the students would vote on it to see if they want the fee. The fee won't be forced on them. If the students were to pass the fee, then there would be a student committee responsible for deciding where that money is invested."
In the future, this hypothetical budget may also be increased if it is proved that the investments in environmental infrastructure made by the green fee committee leads to savings. So, for example, if an investment by the green fee led to energy savings, then those savings could be given directly back to the green fee budget to use for other projects. These other projects could include, larger investments in solar energy or improvements for the campus garden.
Comments
comments