Parking and Transportation Services made significant changes to the late-night bus routes earlier this month.
On Oct. 8, Parking and Transportation officially posted new bus route hours. Students in the past have been able to take the Overnight Red Route and Grey Route buses around campus from 10:30 p.m. to 7 a.m. Now the buses will discontinue service at 3 a.m. and the Blue Route bus will only run from 9 a.m. to 4:30 p.m.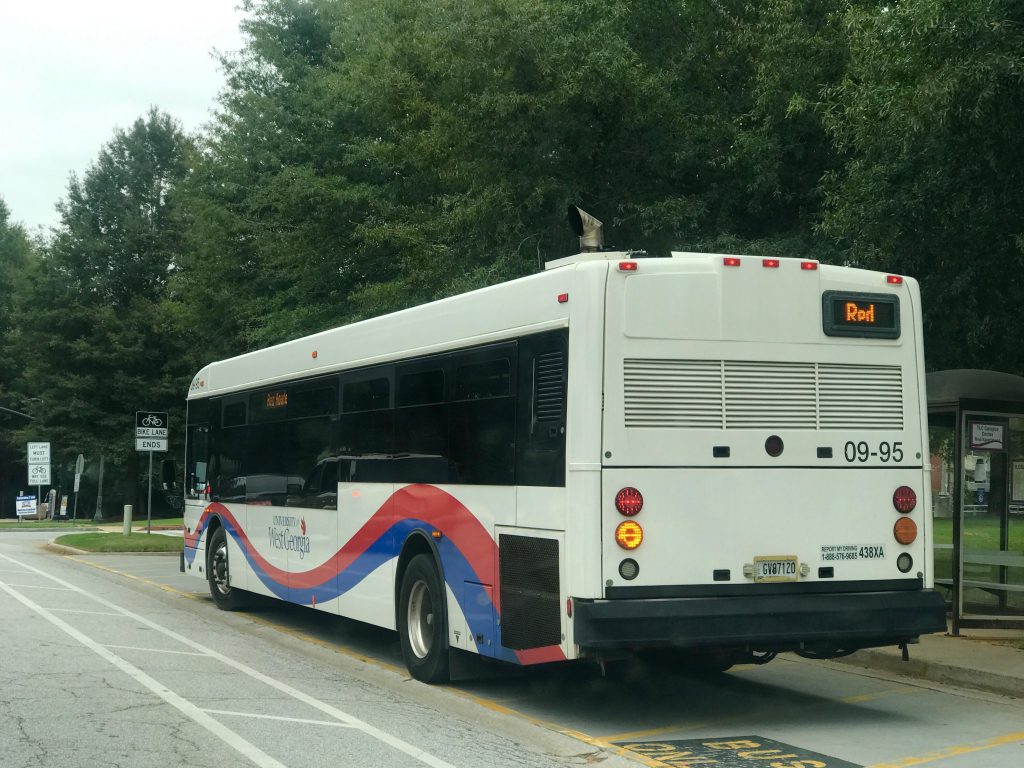 Both of these overnight buses are the main campus shuttles, taking students around UWG as well as to and from the stadium.
"We
track all riders by route, day and hour," said Wade Crenshaw, manager of ParkingServices.
"We
compiled all the data and found several areas where we were running too many underutilized buses. As an example, on the Overnight shuttle between 3 a.m. and 7 a.m. we averaged less than one ride per day."
"extensive
student ridership study of our bus routes" and
"careful
consideration" from Parking and Transportation Services in regards to the decision to shut down the buses during those hours.
They made the new times known shortly after by posting the news on Auxiliary Services' Facebook page; announcing the new times and making them official. Auxiliary Services cited the
"They
are posted at the parking website and in the bus shelters themselves. Parking and Housing and Residence Life also sent out emails the week before, notifying students of the change," said Crenshaw.
Since residential freshmen are required to park at University Stadium during the week these changes will impact them the most. Furthermore, the removal of night time bus routes leaves students with limited alternatives for when they need to park their cars late at the stadium.
"From
3 a.m. to 7 a.m. a student needing a ride to or from the stadium should call the University Police Department for assistance," said Crenshaw.
UPD can then drive the student to a safe location. Those who do not wish to contact the police should make plans for someone to drive them on campus during the late hours.
Comments
comments