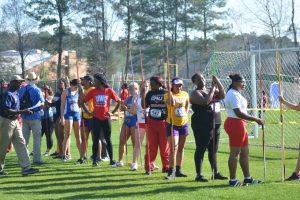 The UWG track and field team are off to a great start in their outdoor season. The team took first place at the Cougar Invitational at Columbus State University on Feb. 24. The Wolves wanted to start with a winning streak with the hopes of finishing the season with another Gulf South Conference Championship.
At the Cougar Invitational, the Wolves placed first above Clark Atlanta who placed second in the meet. UWG also took first place in many of the individual events including the relays, hurdles, jumps and pole vault. The Wolves received medals in many other events as well.
"Winning the first meet was a good way to start off the season. We need to continue working hard and doing everything we can to stay healthy," said Bailey Roberts, UWG distance runner.
The Wolves, off to a good start, went into their next track meet with high hopes of bringing home another win. The team traveled to Rome, GA for a meet dubbed Victor Icebreaker Duals. The Wolves did not bring back the gold but they still placed in the top three by bringing home the bronze.
The Wolves had many runners and throwers place in the top three in events including the triple jump, the long jump, the high jump, relays and a school record in the hammer throw placing first. The Wolves did not place first in enough events to give them that top spot to win back to back meets, but the team still has high hopes for the rest of the season and is hungry to win back their GSC Conference Championship title from 2016.
"Winning conference was one of the best moments of my athletic career," said Roberts. "Coming off of a season like that I was excited to continue improving and looking forward to winning again and placing even higher the next year."
The West Georgia track and field team did not win the GSC Championship in 2017, but brought home fourth place as a team. The team had high hopes walking in as the previous champions, but started the day off in third and could not gain enough points to remain in the top three.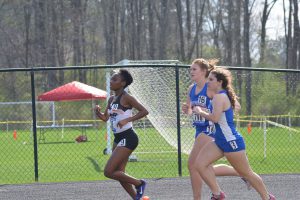 "I think our biggest problem going into the conference meet last year was we thought it would be just as easy to win as it was the year before," said Roberts. "We didn't think about all the teams that would be joining the conference."
The track and field team has been training year-round to go back to the GSC Championship and redeem themselves and are ready to do what it takes to have a successful season and hopefully come back out on top.
Comments
comments