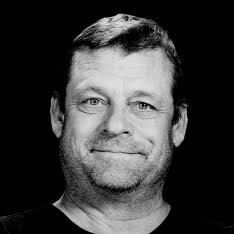 Dave Lang, a graduate of UWG and the CEO of Atomic Films, is set to be a member of the Media Day 2018 panel discussion. Lang graduated from the UWG in 1983 and used his skills and experience he learned from UWG to create his own film production company, Atomic Films.
Atomic Films is based in Chattanooga, TN, and was founded in 1987. During its years of productions, it has garnered national recognition and won many awards. At Atomic Films, Lang and his small team provide multiple services to their clients.
The company produces films and videos and also provides post production services such as animation and graphics. The company has made advertisements, medical videos and video productions for political campaigns. Atomic Films has won several awards including the National ADDY Awards and the Chattanooga Advertising Federation Lifetime Achievement Award. Lang attributes his success to his time at UWG.
"I had no idea what I wanted to be when I went to UWG," said Lang. "That changed when I was introduced to the Mass Communications field."
Becoming a Mass Communications major brought direction to Lang's life. Lang first began working with the UWG's radio station where he found his passion for being on-air and production. Lang was then introduced to television production through a practicum, a class that gives students hands on experience working in a particular concentration of communications.
"I started hanging out at the TV station and that became my life," said Lang. "I walked in the studio looked around and said, this is what I am meant to do."
Through UWG, Lang was introduced to key internships that shaped his career. He was able to intern with both CNN and WSB, and being able to work with real life productions helped launch Lang into the professional field.
One of Lang's favorite projects that he has done is an advertisement for blood insurance. The insurance company gave Lang free reign for the project and Lang came up with the idea to shoot the entire video in reverse. This project led to Lang winning an American Advertising Award, also known as an Addy.
"When we were viewing it, we knew it was different and creative," said Lang. "We didn't know what the response would be, but everyone loved it."
Lang believes that getting real life experience is something that will teach students a lot and help to advance them to their career.
"Get your hands on everything you can," said Lang. "If there is something available take it."
Lang also believes that being a good writer is fundamental for everyone in the Mass Communications field.
"No project that I have ever worked on has not needed writing," said Lang. "It doesn't matter what field you go in, you're going to need to be able to be a good writer."
Lang never misses Media Day and has attended for the last ten years. He looks forward to being able to speak to the students. "I love being around all of the students and I believe that it is great that I am able to share my experiences with all of them," said Lang.
Comments
comments