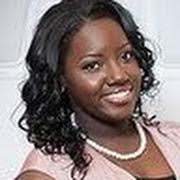 Starting off as a contributing writer for The West Georgian, Eugenia Johnson has come a long way since graduating from the University of West Georgia in 2010. As a student attending Media Day only a few years ago, Johnson is returning to UWG seven years later, but this time as the Media Day PR Panelist.
As PR Director of The Garner Circle PR, Johnson has accomplished publicity and marketing campaigns for a variety of lifestyle, entertainment and beauty brands including hair care powerhouse Strength of Nature Global, FOX, NBC Universal, Hyundai and more.
The Garner Circle PR sets itself apart from normal publicist. It achieves the qualities of a great publicist by building genuine relationships with its clients.
"Public Relations is ironically all about relationships," said Johnson. "You are only as successful as the relationships you keep. Maintaining professionalism, providing excellent client service, developing media relationships are all characteristics that set apart a publicist from a great publicist."
As PR Director of The Garner Circle PR, Johnson holds a great deal of responsibility by overseeing all details of the agency's projects.
"It is a lot of project management and keeping the team on track to meet the big picture goals without losing the small details in between," said Johnson.
Johnson's position with The Garner Circle PR has given her many opportunities to work with major networks such as: FOX, NBC Universal, and many more. The agency secured media placements for show premiers and helped sustain attentiveness throughout the shows' seasons.
"With the networks, I have worked on a few of their reality TV concepts like Empire, Power, and Preachers of Detroit and Atlanta," said Johnson. "Our agency conceptualized campaign strategies to secure media placements for show premiers and maintain interest throughout the season."
Much of Johnson's success has come from internships. Johnson's internships allowed her to discover her strengths and weaknesses. Johnson was able to have the opportunity to land a full time position from one of her internships.
"Internships help give you a better understanding of what it is you really want to pursue while gaining the experience to actually accomplish it," said Johnson. "I had the opportunity to have four internships and they all helped me to discover what I liked, what I was good at and what I wasn't. I was fortunate that one actually led to a full time position."
While attending the University of West Georgia, Johnson made the most of her student career by getting involved. More specifically, Johnson was a member of Alpha Kappa Psi Professional Business Fraternity and Alpha Kappa Sorority, both of which helped her achieve much of the success she has today.
"Alpha Kappa Psi Professional Business Fraternity and Alpha Kappa Alpha Sorority both taught me principles that increased my work ethic, provided opportunities to lead and be confident in the skills I bring to the table." .
Because of Johnson's experience throughout her profession, she has acquired a great deal of advice to pass along to college students who are entering the job searching process.
"Schedule information interviews and really research job descriptions to match your experience to what the company is looking for," said Johnson. "When you know the company's challenges you will always know how you can become an asset."
Through her time at UWG, Johnson still uses the tactics and knowledge she learned from her course, PR Campaigns, throughout her career in Public Relations.
"One of my favorite courses was PR Campaigns with Dr. Amber Smallwood," said Johnson. "The course integrated PR theory with practical application in the field. We were assigned to complete campaign proposals, press releases and had the chance to simulate a press conference, which are tactics I have executed in the real world."
As the PR Panelist for Media Day 2017, Johnson can relate to the students who will be in attendance as she was a student at UWG a few years ago.
"It wasn't too long ago I was attending Media Day as a student," said Johnson. "I am humbled and grateful I can give back to the University in this way and really have a chance to impact the students."
Comments
comments