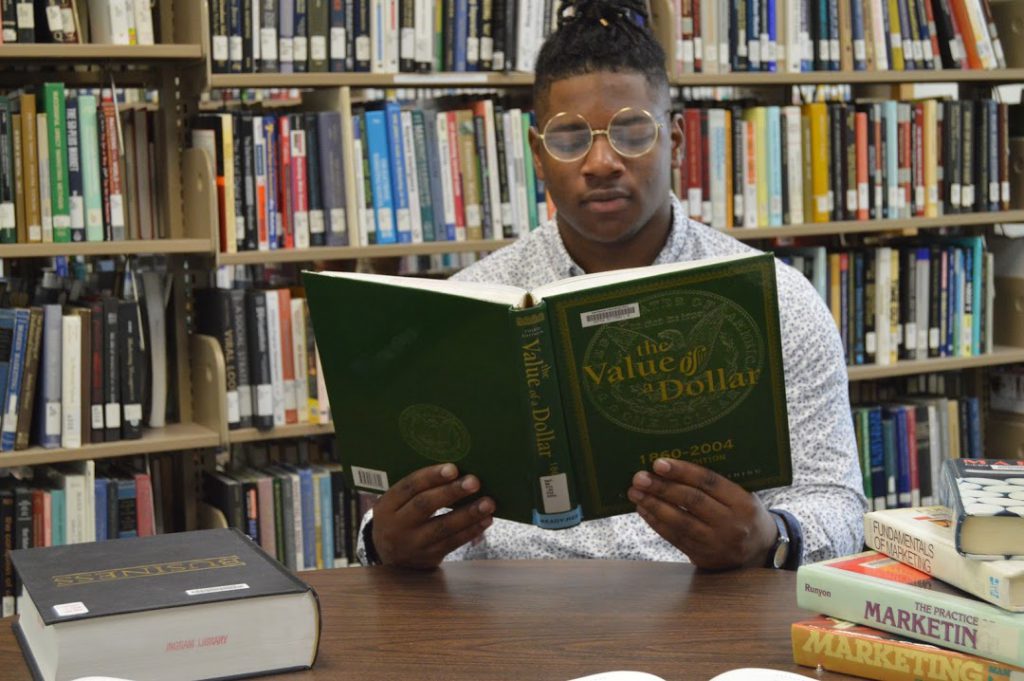 19-year-old cooking sensation and sophomore Jason Hogg, student by day and a businessman by night, has taken UWG by storm with his flavorful dishes for sale. Hogg, also known as Gourmet Jay is a business management major, decided to start gaining experience in his field by serving his prime target audience, his peers. Hogg began cooking at 7years old and for the most part is self-taught. Now, in his second year of college, the young entrepreneur has decided to cash in on his talent. He uses his Instagram page as well as other social media platforms to advertise his meals such as Cajun Chicken & Bacon Alfredo and Garlic Parmesan Shrimp & Grits
Originally hailing from Bronx, New York Hogg describes his food as a cultural fusion. "I use different cultures to influence my dishes. I used my culture as example in my Jerk Chicken Spaghetti," said Hogg. "I like to express my creativity through cooking. It's like an outlet for me." Hogg also aspires to own several restaurants in locations such as Atlanta and even here in Carrollton, GA where it all started.
In addition to his tasty dishes, Hogg possess a natural desire to please his clients. "I think the most rewarding thing is seeing your customers happy and satisfied and people being proud of your dish," said Hogg. "My idea of customer service is giving the customer what they need and always being respectful. Always try to work with your customer no matter how difficult they may be."
Being in college is quite draining and time management is a must, but those are not things that inhibit Hogg. "The most challenging thing is prepping before you actually cook," said Hogg. "The actual cooking part is not hard. It's the preparation before making sure everything is clean."
What Hogg wants everyone to remember about him besides his dishes are the good spirits and good vibes exchanged when dealing with him.  Hogg looks forward to growth and expanding his menu. Follow Hogg on Instagram at Gourmet_Jay to stay updated with Jason and his journey.
Comments
comments