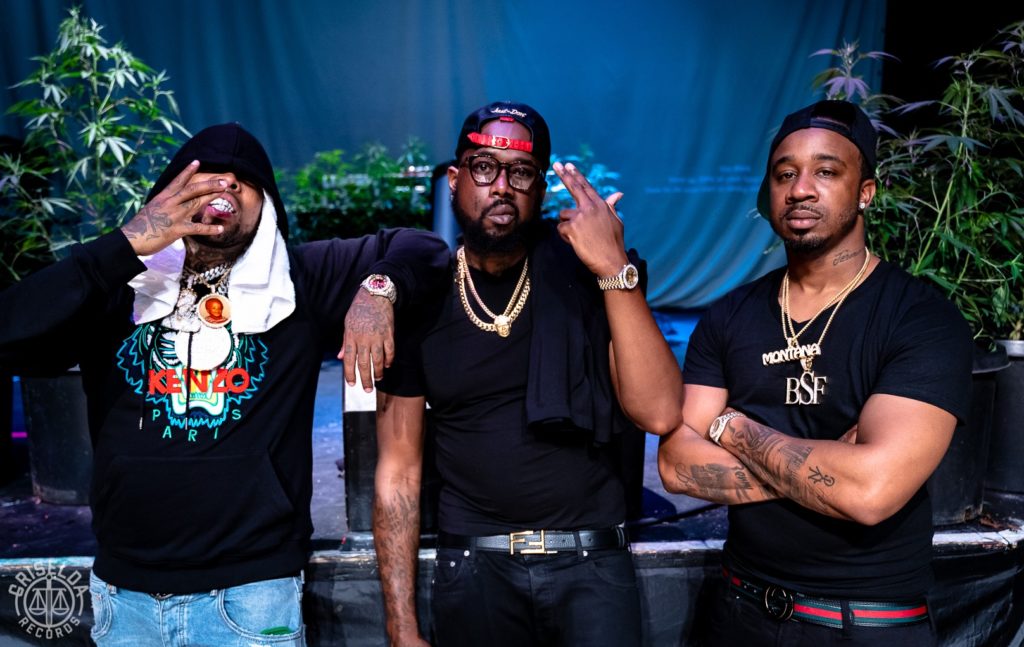 Success in today's hip-hop often results from gimmicks and mimicking popular trends. However, one group in hip-hop goes against that grain and their name is Griselda. Griselda is a hip-hop group that prides themselves in meshing top-tier lyricism with dark, hard beats. Their gritty, authentic sound is the ultimate breath of fresh air that hip-hop has been yearning for. There's no gimmicks; just incredible lyrics, hard beats, and plenty of wrestling references.
Griselda consists of brothers Westside Gunn and Conway the Machine, along with their cousin Benny the Butcher who are all from Buffalo, NY. The group is signed to Shady Records and has a management deal with Roc Nation. While they have all been dropping strong solo projects for years, they recently released their group album "WWCD," which is an acronym for "What Would 'Chine Gun Do" in reference to Benny's brother Machine Gun Black, who was tragically murdered. The album featured guest spots from hip-hop legends such as Eminem, 50 Cent, and Raekwon. With co-signs from those legends and Jay-Z, it is quite evident that Griselda is a force to be reckoned with.
"We don't care what anyone does. We not doing anything to please anyone or to hop on a wave. We do what we like, and people will like it, or they won't," said Westside Gunn.
In light of their recent success, the group launched a nationwide tour, known as the "WWCD Tour." They kicked off the tour in Atlanta on Feb. 16. This was an interesting move, given that their gritty, elite lyricism is totally different from the sound of Atlanta music, which is probably the most notable sound in hip-hop today. However, that didn't stop their mission to take over the hip-hop world and they put on a great show in front of a sold out crowd.
It was a cold night, and the group's dark, gritty music of realities with affairs involving drug dealing and several other street elements fit the weather. The crowd was flooded by countless diehard fans that did not miss a single word from the entire setlist. In their typical fashion, they went against the modern hip-hop grain of performing by performing their songs over the beats only, no words to fall back on in case they miss one or don't feel like saying them. They also performed every song at their entirety, which is also rarely seen at a hip-hop show.
Griselda certainly did not disappoint. They put on a show that was reminiscent of a 1990's golden age hip-hop show. It is evident that Griselda is concerned with being as authentic as possible without compromising. They are and will continue to be a force within hip-hop.

Comments
comments