Karma is a school-based organization that strives to grow West Georgia's music culture. The organization hosts a number of events that include cyphers, poetry jams, talent shows and competitions. The goal for this student led group is to showcase talent across campus and form a community that supports each other's gifts and aspirations.
"We started the group because we were individuals who are passionate about art and care about our craft," said Johnathan Lewis, a founding member. "We wanted a way to showcase our art but really had no way or resources to do that. We decided to start an organization so we have an ability to host events on campus. We wanted to showcase our talents and others found interest."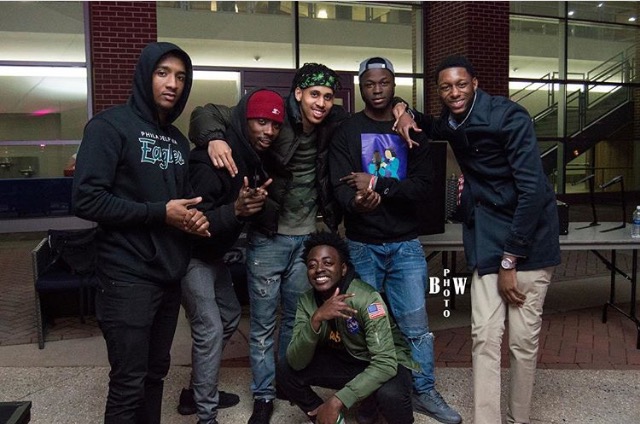 The group was initially founded by Ki-Jana Raleigh, Jordan Hall, Justin Mordecai, Jonathan Lewis, acting President Donte Mangaroo and Wilson Delille, who acts as vice president.
"The group originally happened through the organization," said Lewis. "Since we were so passionate about the music and saw that in each other, we started thinking 'We can do this for real.' Being around a bunch of friends who also had equal drives, it became second nature to work together and do songs and shows together."
Karma is one of the only organizations on campus that are trying to showcase talent and cultivate a music culture. They want their events to be big and known in order for people to be seen and heard.
"The impact we want to make is to show people they can feel 100 percent comfortable in showing their God-given talent and to help influence other artists to grow in their own craft," said Lewis. "We want to provide an environment of entertainment so that students have a place to enjoy art and socialize."
The organization plans on hosting events in the upcoming spring semester including their own 'House of Blues' which will be announced next year. 'House of Blues' has historically been a live music concert that travels across the United States. Karma eventually wants to host their own concert in Carrollton as well. They encourage students to stay in tune and look for more information about events and dates on campus.
Comments
comments