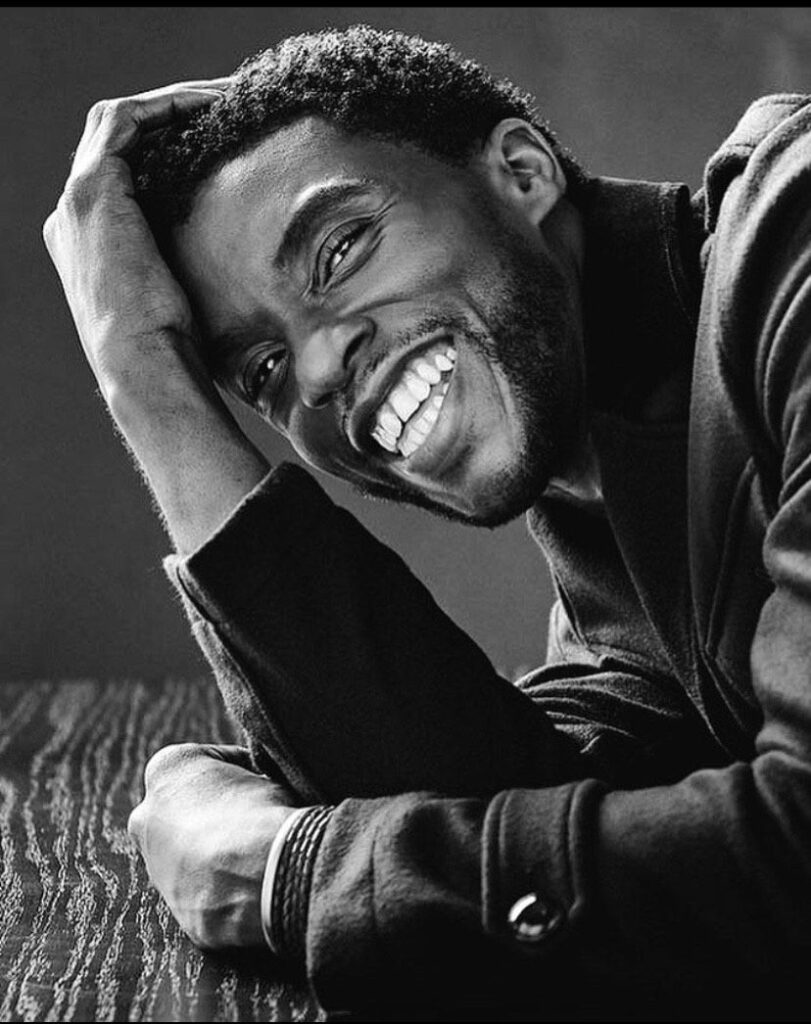 Chadwick Boseman, well-known star of Black Panther, died Aug. 28 in his Los Angeles home at age 43 after an extensive battle with Stage 3 colon cancer.
Boseman's death was confirmed by his publicist stating that his wife and family were by his side at the time. He did not share much information about his health throughout the course of his career. A statement published on his Twitter account explained that he was diagnosed with colon cancer in 2016 and battled with it for the last four years as it progressed to Stage 4.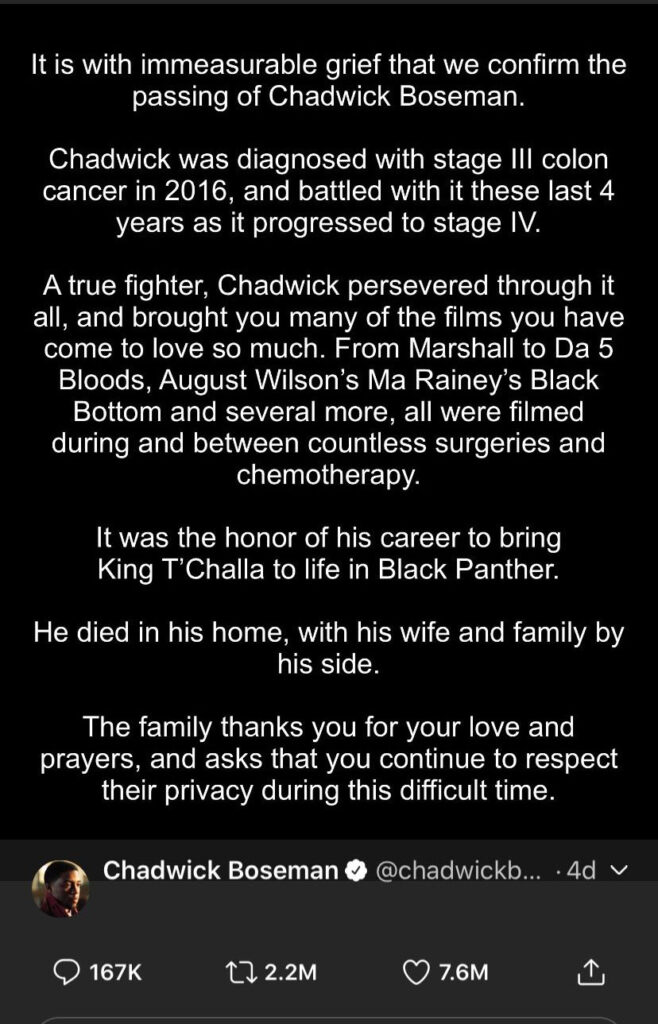 The news left family, fans and co-stars stricken with grief. Boseman worked in many films throughout his battle with cancer, despite surgeries and chemotherapy. His determination, gifted talent of acting and ability to play powerful roles left an impact on many people.
Boseman, born in Anderson, SC, attended Howard University. From there, he continued his studies at the Midsummer in Oxford Program for acting before relocating to Los Angeles in 2008 to begin his acting career. He starred in various television episodes throughout the 2000s before obtaining the starring role of Jackie Robinson in the film 42. Consequently, he won Outstanding Actor in a Motion Picture at the NAACP Image Awards in 2014, where he delivered his humble acceptance speech.
"Thank you God, for not just winning, but for the trials and tribulations that you allow us to go through so we can appreciate the joy that comes from winning," Boseman said. "To be nominated with Denzel Washington, Michael B. Jordan, and Stephon James, it's a beautiful time in black filmmaking that we are celebrating right now."
Boseman went on to star as James Brown in the film Get On Up as well as Thurgood Marshall in the film Marshall. He is most well known for his portrayal of T'Challa in the Academy Award winning Marvel film Black Panther, a fictional superhero who is illustrated as the king and protector of the fictional African nation of Wakanda. Not only was he brave on the screen, but he was brave in the real world. Through his battle with cancer, he still found a way to be a powerful on-screen presence for young Black Americans.
A recent post on Barack Obama's Twitter account sums up Boseman's legacy perfectly: "To be young, gifted, and Black; to use that power to give them heroes to look up to; to do it all while in pain – what a use of his years."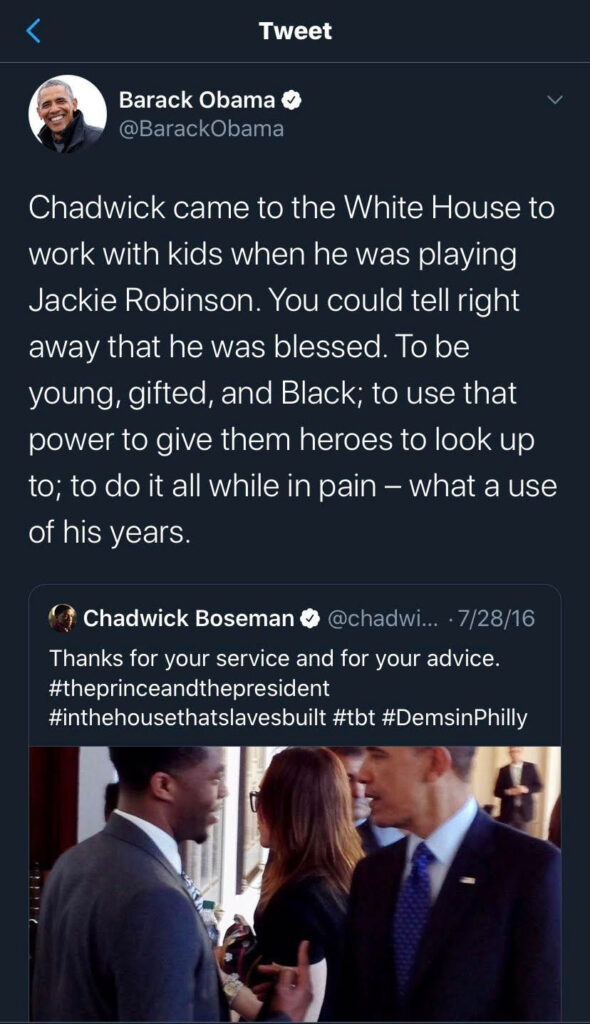 Comments
comments