Freestyle Dance Team, a student organization at UWG, is a community that aims to help aspiring dancers reach their full potential.
The coed dance team started in February, when Santi Nilo, president of Freestyle Dance, decided that UWG needed a coed dance group. Hailing from Los Angeles, an area known for their dance teams, Nilo knew he wanted to bring that to UWG.
"Santi had a dance team over in California, and it was a serious team," said Darius Stutts, Vice President of Freestyle. "His California team competed in competitions, so Santi wanted to bring that same concept to West Georgia."
Once the idea came about, Santi formed a team at UWG early in the Spring semester. He promoted their club by putting flyers all around campus in the Spring. Since then, Freestyle Dance has grown significantly.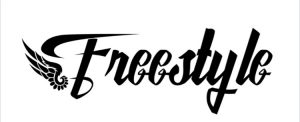 "This semester, we have had members joining out of nowhere," said Stutts. "I think in the first class this semester, we had around 10 people we'd never seen before."
Stutts and Nilo both want a community of people who are eager to learn, as well as teach dances. And for those who are unsure of their dance skills, Stutts explained a new system they're hoping to bring to their dance team.
"Next semester, we're going to have conditioning so that people will get used to moving," said Stutts. "Then, we're going to start teaching choreography and have different choreography sessions."
The team teaches a variety of dances, some being Rap, K-Pop, and EDM; however Stutts prefers teaching dances to mainstream music.
"I try to choose mainstream music, just so people will know the beat," said Stutts. "That way, it's easy for them to follow, and easier to teach too."
A Freestyle Dance choreography session takes place every Tuesday at 6p.m. and lasts for two hours. A typical session includes warm ups, learning dances, as well as extra help with difficult routines. It also includes, you guessed it: freestyle dance.
"Sometimes, we take a break midway to practice some choreography, like moves that might be difficult," said Stutts. "Then the last 20 minutes, we try and make that freestyle."
Stutts has many goals for Freestyle Dance Team, one being to find a larger space to hold Freestyle Dance sessions.
"Next semester, we're trying to have a lot more events," said Stutts. "We're trying to find the right spaces, but it's difficult to reserve a large, open space here."
But that hasn't stopped Freestyle Dance Team. They're still finding a way to dance. The team also hopes to have access to popular workout spaces on campus, to attract more people.
"We could possibly get a petition to use one of the rooms used for Zumba, and we can teach out of there," said Stutts. "Also, we can make more teams and maybe even compete at competitions."
It seems the best is yet to come for the Freestyle Dance.
Comments
comments