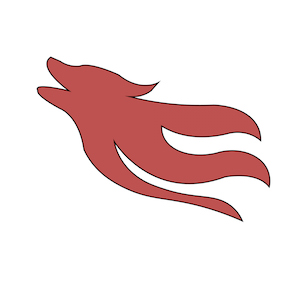 Students at the University of West Georgia (UWG) experienced difficulties with the wireless system this past Monday, Sept. 28. A problem with issuing IP addresses caused the entire campus to be without wireless access for the majority of the day. The university's Information Technology Services (ITS) department repaired the hiccup later that same day with minimal disturbance caused to students and faculty.
"It was a campus-wide issue with some of the core infrastructure," explains Brian Henderson, director of enterprise technical services.
Currently UWG uses over 900 wireless routers placed strategically across campus to provide students, faculty and staff with the fullest wireless coverage possible. As the student population grows and as more students' needs include wireless access from multiple devices, ITS has noticed an increase in connectivity issues on campus.
In an effort to provide a reliable, secure and robust networking and computing infrastructure, ITS decided to update the university's wireless system by slowly transitioning to the Aerohive system.
The Aerohive system boasts a 5GHz frequency as well as 802.11n and 802.11ac enterprise wireless LAN access points. Our former system still runs on a 2.4GHz system, which offers more coverage area but sacrifices a clearer connection by allowing more interference from outside devices.
"With the new system we're really trying to take into account that the majority of students have multiple devices—they have a phone, a laptop, they may have a tablet of some sort—so we really thought about that when planning for the new system," said Henderson.
Another benefit to the Aerohive system will be the ease it allows guests trying to connect to the UWG network. Currently, to connect to either of the wireless networks "connectwest" or "connectwestSEC," a device must be authenticated using a UWG student, faculty or staff log-in. Through the new system, connecting to the wireless will be as easy as logging in to Facebook.
"Once the system is completely converted to Aerohive we will be able to implement social log-ins, which allow the user to authenticate through social sites, like Facebook, instead of using a [UWG] log-in," Henderson said.
Due to the time, resource and budget restraints involved in such a large undertaking, the project has been spread across multiple fiscal years and is nearing the completion of the first phase.
"We have been working on the transition [to Aerohive] since July 2014," he said. "We started with the 18 academic buildings and are working to finish the last three of those by the end of this semester."
Once the final few academic buildings are updated, ITS will move to transitioning the administrative buildings and hopes to complete that phase by the end of summer 2016. Finally, ITS and UWG's Housing and Residence Life will work together to transition all UWG residence halls to the Aerohive system.
Comments
comments