Starting this season, The Carrollton Center for the Arts is rolling out brand new programs for the community to enjoy throughout the year.
Appealing to West Georgia students, the Center for the Arts is currently offering 16+ and 18+ classes like Foundations of 3-D Design, Morning Pottery Class and Beginner and Advanced Watercolor. Many of these programs have rolling registration, which means students can enter the class at any time. For more information, those interested should visit the Carrollton Center for the Arts website.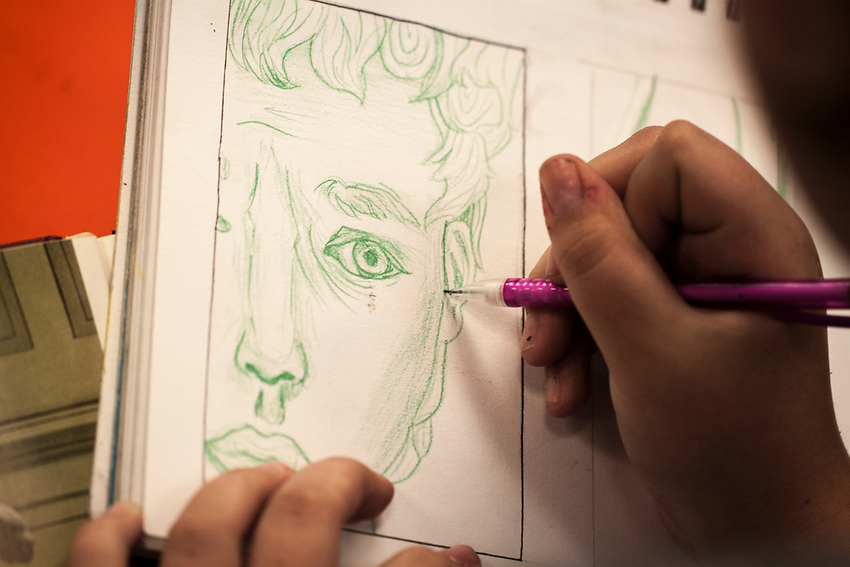 Israel Shasanmi, the program supervisor for the center, has been working since last August to deliver innovative, engaging programs for Carrollton to participate in. Now he is overseeing registration for those new classes and making sure everything runs smoothly.
"As far as programs, we have four genres that we focus on here: Dance, Theatre, Music and Visual Arts," said Shasanmi.
"We
just added a fifth one, which is Literary Arts. This is the first that we've actually had an instructor to teach it during the school year."
People of all ages can find a program that fits them. The Center for the Arts teaches children as young as two years old all the way to adult classes and activities.
"Our mission is to bring the community together," said Shasanmi.
"We
want to offer opportunities for the community to see the arts in a different light, rather than just imagining that it's there but not really experiencing it. That's what we're trying to do here at the center, expand people's ideas of what the arts are all about."
The Center for the Arts will be partnering with two other programming agencies to display Carroll County culture through the Taste of Carrollton on Sept 13 and the Arts Festival on October 12 through 14, two annual events known for bringing the community together.
"We're going to be hosting the Arts Festival, where three to five thousand people come out to the front of our building. They'll see various local artists and guest artists displaying their works, from 3-D art to paintings, carvings, jewelry," said Shasanmi.
"We
also have activities for families and kids during those three days. It's nice to see the development of community activities that bring people out of the house and allow them to do things together."
The center is proud to participate in events like these, as well as hosting occasional speakers like authors, designers, and artists recognized both on the local and national level. When it comes to the University of West Georgia, the center provides a space for people to dive into the arts and discover what it means to them.
"One of the biggest things that I would love for the West Georgia campus to know is that there are several opportunities for students in the school to plug into the center, whether it's a class, a volunteer job or an internship," said Shasanmi.
"If
they have a desire to be a part of a community, a desire to do something with the Arts—whether they have experience or not—this would be the place for them to do it hands-on. I would also want them to see that Carrollton is a small city, but there's so much to do."
The center is located downtown at the corner of Alabama Street and the Square. They are open Monday through Friday from 9 a.m. to 7 p.m. and Saturday from 10 a.m. to 2 p.m. Anyone can enroll in classes or buy tickets for events both in person and online.
Comments
comments