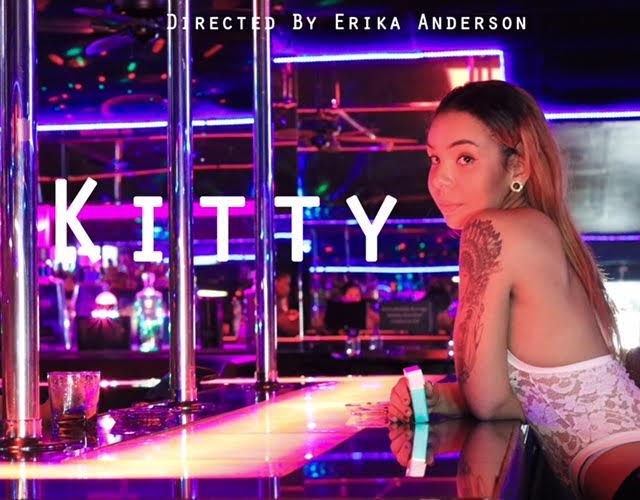 Rising film director Erika Anderson showcased her talent in the Campus Movie Fest (CMF) on Monday, Feb. 13. CMF, which is the World's largest student film festival, was hosted at Georgia State University. Contestants were given one week to create five minute short films. Over 200 films were entered but only 16 were chosen. What makes this festival unique is that filmmakers were not aware whether or not their films were chosen, and found out upon screening. The shorts were shown in four rounds of four ranking from lowest to highest scoring.
Among the contestants, Erika Anderson submitted her film "Kitty" which follows the journey of Kitty (Kita Clarke), an exotic dancer and student, and her loyal customer Max, whose lives intersect in more ways than one. "I got my inspiration from a lot of things," said Erika Anderson. "When I thought about college students who become strippers, I thought about a girl I went to high school with. I also transferred to Georgia State and you see that a lot," Anderson continued. "There's a lot of girls that are strippers that you don't know are."
Anderson has her own production company named Reel Form Media. "I'm going in this direction of making films about situations that people really don't talk about and that people really don't see," said Anderson. "I just want people to think. It's a way of being aware of your surroundings in a different way. Besides the storyline, I want people to see my directing skills, my cinematography skills."
Creating a film under such strict time constraints proved to be quite a task for filmmakers.
"The biggest challenge was getting the strip club. Because Atlanta has this strip club culture, some clubs were charging to film at them," said Anderson. "Kitty" was shot at Rumors, a strip club in Jonesboro, Georgia. "The hardest thing besides location was finding a girl willing to dance who didn't want to get paid," Anderson admits. "Autumn was really cool and open about it. I don't think I could've made it without her."
Despite these complications, Erika managed to produce an edgy, contemporary piece which can start dialogue about the taboo culture of student strippers. "The thing I learned the most was patience and how to deal with stress," said Anderson. "When employers ask how do you handle stress, I feel like I can finally answer that question." The film "Kitty" is available for viewing on YouTube as well as other entries from the Campus Movie Fest. Find CMF on Twitter, Snapchat, Facebook and at their website to stay updated on events and opportunities.
Comments
comments