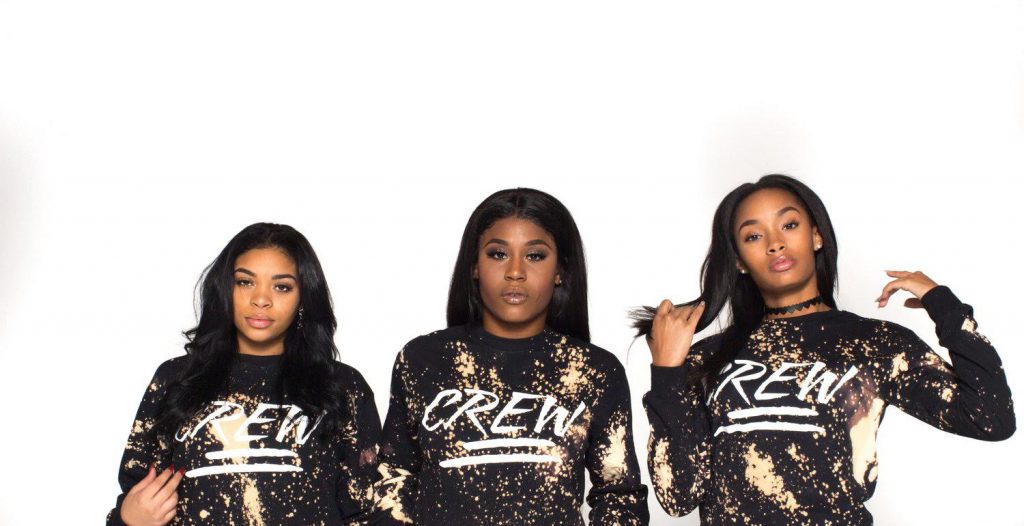 Demino's clothing line, CREW Fit Clothing, has recently been added to the Thirst Couture clothing store near campus. Demino is one-fourth of SelfMadeDaCrew, which is the name of his music group. The young entrepreneur believes doing music helped with the success of his clothing line. He also stated how that's been his plan from the beginning.
"I want to own a business overall," said Demino, sophomore at the University of West Georgia.  "Rap is only temporary.
"What I noticed is that most successful businesses get endorsed by a celebrity to build their brand," Demino continued. "The bigger my music got, the more people noticed my clothes and vice versa. I also throw different type of events in the Atlanta area and on my college campus to promote my brand."
Demino started making music at the age of 15, after seeing the success of his big brothers, F.L.Y, creators of the song "Swag Surfin."  "I never thought I would be a rapper one day," said Demino. The young entrepreneur used to be a basketball player. "It wasn't until my brothers and I made a song one day, playing around, and everybody loved it, Demino continued. "They were asking for more, so we kept it going."
Demino's clothing line has been in Stonecrest Mall and involved in several fashion shows located in the metro Atlanta area. "We had it hung up at a kiosk in Stonecrest Mall, but the owner had to take it down," said Demino. "Too many people were asking for it and they couldn't buy it from me directly." Demino then created a website, ItsDaCrew which helped solve the problem.
The business owner has also participated in charity events. "I know what it feels like to be broke," said Demino. "Now that I'm a little more fortunate, I give back to the homeless and do back to school drives in the hood to help somebody else out."
On the clothing, CREW is spelled in all capital letters. "The word CREW means unity, where we are uniting all the bosses into one group," said Demino. "We consist of DJs, party promoters, musicians, fashion designers, cameramen and graphic designers.
We are promoting everyone to be their own boss."
Demino stated that students buy their clothing because they support their movement. "Everyone has fun at our parties, looks good in our shirts and enjoys our music," said Demino. "I think they are starting to see our vision, where we have the potential to go and how hard we work for it."
The business owner explained how owning a clothing line and doing music can be stressful. "I'm a full-time college student running an online clothing store, an active rap artist, and event planner," said Demino. "I have a lot of things going on, but I never complain because I'm going to be successful no matter what." The young sophomore strives to be the best he can while balancing all of the things he does.  Demino knows that even though balancing both can be stressful, he understands how it's rewarding as well. "When you have people the same age as you or older looking up to you, people telling you how much you inspire and motivate them; it means a lot," said Demino
Comments
comments