Square Records is the newest addition to the shops on Adamson Square, opening just last month.
Square Records is owned by spouses Eric Shepard and Sara Anderson. Shepard and all of his friends have always talked about him owning his own record store and he finally got to see this become a reality on Oct. 13. Anderson saw an opportunity to purchase the little space that is now home to their store and she took it.
"Eric
has been an addiction counselor for a long time, and I'm a psychotherapist," said Anderson.
"This
summer he got a bit burned out and I just said,
'You
know life is way too short. Let's just go ahead and do this.'"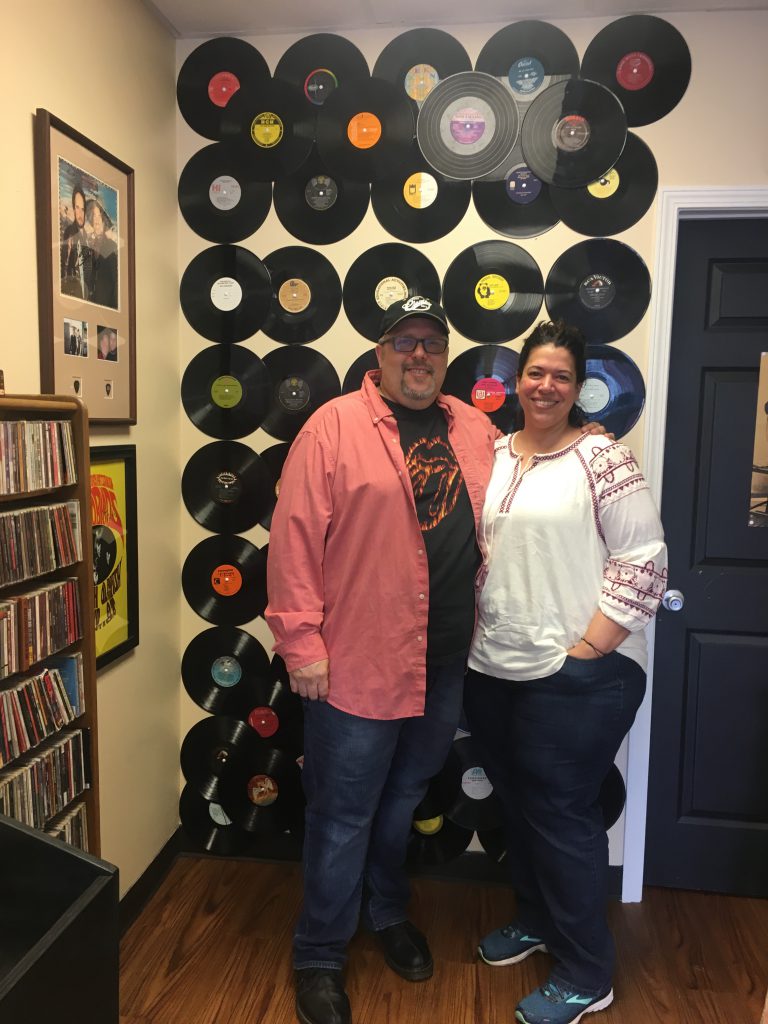 Shepard was not initially convinced but his wife encouraged him to open up the record store. Anderson knew that the goal of their shop would be to create an environment where people could feel like they are part of the record community. They wanted a smaller space with a clean and personal feeling.
"People
come in and Eric is really personal with them," said Anderson.
"He
gets up and starts looking in the bins with them. He pulls records to show them and he's constantly introducing people to new vinyls."
Being personal with those who come in the store sparked an idea for Anderson and Shepard to host different promotions and events for customers to attend. Anderson realized that not everyone knows records like her husband and they want to offer his knowledge to others.
"We've
got a vinyl care clinic for vinyl care 101 coming up," said Anderson.
"It's
about a one hour little workshop for anyone who is new to vinyl that wants to make sure they're taking care of it."
After attending the care clinic, customers can look through all the various records and genres of music Square Records has to offer. They also sell signed items such as CDs and a few vinyls with autographs. The only issue is, Vinyl Frontier is another record shop within walking distance of their new store.
"I
think you always go where there's a proven market," said Anderson.
"People
are interested in vinyl here and we are very different stores. There's a different vibe and different kind of audience, but I think it's very complimentary."
"We're
a good store that does what we do and they're a good store that does what they do," said Shepard.
Shepard and Anderson have hopes that the two stores will be able to come together in the future and do cross promotions or events. Both stores offer something unique to those who visit while still selling the same type of items.
"One
thing that happens in the vinyl community is they'll have record shows," said Anderson.
"Maybe
there's some opportunity for us to do that together here in Carrollton. That's kind of my hope. I would invite them to join us in these types of things."
Carrollton is proving to be a hub for record stores and Square Records is helping to add more variety to those in the area. Their mission is to help customers understand and appreciate vinyl records through their community-like atmosphere in the store. They have several promotions going on currently and plan to continue hosting the vinyl care clinic occasionally.
Comments
comments