Douglasville Connection and Visitors Bureau hosted a block party for the fans of the Netflix series "Stranger Things" on Saturday, Nov. 6, in honor of "Stranger Things Day". Some areas of Downtown Douglasville were transformed into the town of Hawkins, Indiana where the show takes place. Fans could enjoy festivities such as selfie spots, arcade games, trivia, cosplay and more. The event took place from 6 p.m. to 11 p.m. followed by a showing of the movie "Back to the Future."
Selfie Spots include Starcourt Mall, Melvald's General Store, Benny's Burgers, Alphabet Wall, The Upside Down, Hawkins Police Station, Hawkins Post and Palace Arcade. Each of the selfie sports are a filming location used throughout the show.
Cardboard cutouts of the characters in the show were placed around each selfie spot where visitors could take a selfie with their favorite characters. The event brought in a large crowd, people of all ages came out to enjoy a night to explore fun fan-favorite moments.
O'Neal Plaza turned into the Upside Down where there was Demogorgon Chalk Art, fog and lights. The Palace Arcade is a local arcade in Hawkins including a variety of games including Pac-Man and Dragon's Lair that were available for free play until 8 p.m.. Just in case anyone got hungry, The Vine Café and Market served Eleven inspired waffles and Kuumba Coffee served Demodogs. Each food item was inspired by the show.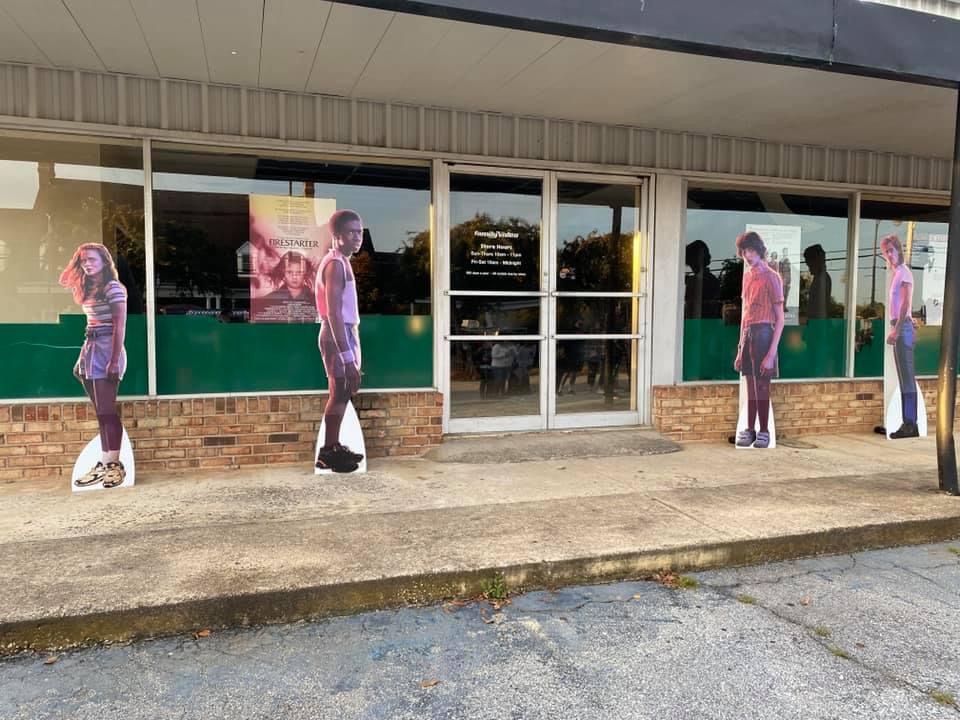 A cosplay contest was free to enter for anyone over the age of 14. Participants of the contest were required to choose any "Stranger Things" character to dress up as. Each costume had to be handmade. Contestants had to sign up to participate at the Starcourt Mall by 8 p.m. before walking across the stage striking a pose. Each contestant was judged on their costumes by the audience and received either first, second or third place.
"Stranger Things" trivia was free to all visitors after the cosplay contest was over. To end the night, the Starcourt Mall presented a movie called "Back to the Future".
The Stranger Things block party was a great way for fans to celebrate "Stranger Things Day" and tour the iconic filming locations that were seen in the show.
"The event was strange but very cool to see all of the filming locations that were used throughout the show," said Karen Allen, a visitor of the event.
Comments
comments