UWG off-campus student apartments have had many unsafe incidents occur within the the last year. From January to July of 2017, there have been 16 reported crimes to the UWG campus police within ten student apartment complexes. This is not including the amount of times an incident has been reported to the City of Carrollton Police. Since the start of fall semester 2017, there have been three total incidents that have been reported to the UWG campus police. A major incident this semester happened on the night of Aug. 27. Gunfire was reported at Campus Walk Apartments. UWG Police notified students to stay clear of the area until it was safe to return.
The Brumbelow complex is the latest remodeled off-campus complex in the UWG area. Many students believe the newer the apartment, the more safe the environment. For The Brumbelow, this statement is true.
"Before this apartment was remodeled and taken under new management, we used to have reported problems here often," said Alexis Mendoz, Brumbelow resident. "Now we have had no problems that may affect our safety within this complex."
Since the opening of The Brumbelow, Aug. 1, there have been no reported incidents to the UWG campus police or the City of Carrollton Police in this complex. The three incidents that have been reported to campus police from the off-campus student apartments came from The Reserve, Mandeville Mill Lofts and Riverpointe.
To ensure the safety of the students at The Brumbelow, manager Britt James plans to do all he can to ensure the safety of his residences.
"We have a courtesy officer that lives on site. He walks the property at night and makes sure facilities such as the office and pool are locked. We also have campus police patrolling the property throughout the day and night. We installed several cameras on-site that are being monitored by our staff and courtesy officer and we are also working on having a safety and prevention meeting once our pool house has been completed," said James. "We strive to make this complex safe and ensure that only students are living at the complex. We hope with our security cameras and a police presence on-site that it will deter people from coming into our apartment complex to start trouble."
Student off-campus complex safety becomes one of the top priorities for campus police. In order for students to make it to classes on campus each day, their safety off-campus must be ensured.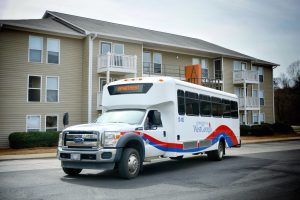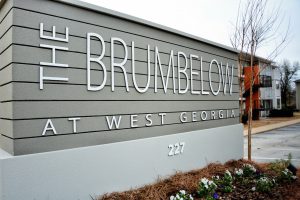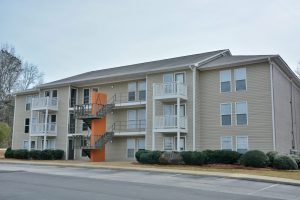 Comments
comments