The Baptist Collegiate Ministry will participate in their annual event known as Confluence on September 22-24. Confluence is a three-day trip of fun activities and worship provided to any member of the Baptist Collegiate Ministry program. Anyone may be a member of BCM, including UWG students. This weekend trip consists of a 3K run along with various intramural sports, and the opportunity to represent your college. This event will take place in McDonough, GA and will be hosted by Eagles Landing Baptist Church. Eagles Landing welcomes the college groups by providing housing throughout the event within the church vicinity.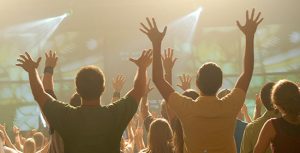 Each day of Confluence consists of worship and one-on-one ministry. On the first official night of Confluence, the main speaker will share his testimony and lead the first worship service of the weekend. After the service, members of each Baptist organization will have the opportunity to converse and get to know one another.
On Saturday, The Confluence Cup will take place. The day will kick off with an early morning 3K run. There will also be a series of relays consisting of intramural sports. Throughout the entire day each college team will have the chance to gain spirit points. These points will be awarded to those who represent their college through quality of teamwork and sportsmanship. Although there is not a prize given to the winners, the concept of gaining "spirit points" keeps the game interesting. Saturday will end with a "break out session." This is an hour long session allowing each student the chance to share their experiences on the trip so far and what they feel they can improve on in their relationship with God.
On Sunday, each group will report back to Eagles Landing Baptist Church for one final worship service. The same speaker will give a recap of the weekend referring to what Confluence achieved and how everyone can carry what they have learned on this trip with them in their outreach to others.
"A good bit of this trip is focused on mentorship," said Chyna Gowan, ministry leader for BCM. "We may have the chance to mentor others or be mentored ourselves based on our connection with God. This is a great opportunity to reach out to one another and learn about Christianity together."
Between spirit, fellowship and team building, members of The Confluence take away a better ability to conduct their outreach to other young people.
Comments
comments