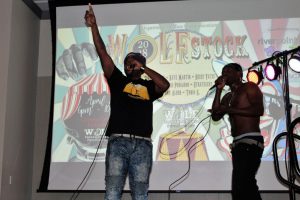 From the age of ten Antonio Gould had a passion for performing. Born in Miami, FL he was placed in foster care and adopted to a family in Douglasville, GA. In the beginning of his time with his adopted family, he was insecure and very quiet. No one was aware of his talents. After establishing what he wanted to do with his life, he became a jack of all trades. This led him to become "Tonio G." On April 5 he returned to WOLFstock with a special guest performance by THC Nino.
"I'm a person that's based my life around whatever you want you can do it. My biological parents struggled with drugs and my foster parents were horrible abusive and starved us," said Tonio G. "To finally be linked up with an adoptive family who genuinely loves you and not only adopts you, but your brother and sister as well has shown me that anything is possible. Just because everything bad may happen to you in the beginning of your life doesn't mean that you can't change the rest of your life."
Since his first performance at his middle school talent show, his passion for singing and dancing has grown to performances at showcases throughout the Atlanta area and tours in three different cities in North Carolina, Pennsylvania, Texas and Florida. Continuously drawing inspiration from what goes on around him has led Tonio G. to write over 200-300 songs. Some of his songs have been given to other artists in the industry such as Miguel. Being faced with adversities has influenced his music but he does not let it define his music.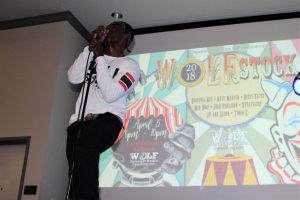 "I don't want to live my struggles through my music," said Tonio G. "I want to promote the positive, peaceful and great vibes through my music. Even though I've been through all of this that's okay because now I'm on a different path."
Tonio G. joined the army right after finishing high school. After basic training, started personal training, he began the No Days Off brand. He expanded his brand to establish his business, No Days Off Productions. His business encompasses photography, videography and producing. The discipline, time management, physical things and overall knowledge of being in the military has heavily influenced his work ethic and drive.
Tonio G. became an independent artist after working with a major label for two years. Working with the Carolina Music Group has propelled his career by obtaining exposure and gaining distribution outlets but since then he has been gaining more speed and energy. He plans to use this speed and energy to put Douglasville on the map. By working with another local artist, his brother, THC Nino, they plan to do this by expanding their company called Tropical House Conglomerates in conjunction with NDO Productions. They plan to host events such as poetry nights and showcases at their studio building that will be open to the community.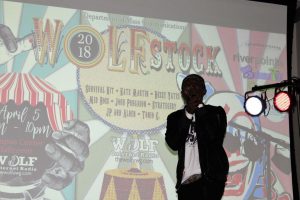 "We're two guys that feel that anything is possible if you just put your mind to it so with that is going to stem amazing things," said Tonio G.
Working to become a household name, Tonio G. is seeking to exceed his inspiration, Chris Brown. He recently released a single called "Real Love" and is working on a five song EP called Kings Highway that is scheduled to be released within the next two to three months.[Text Wrapping Break]
Comments
comments