Title IX codes of conduct are frequently discussed among university students, student athletes, faculty and parents. However, this topic is not always backed with accurate facts and definitions in regard to this law.
Title IX of the Education Amendments of 1972 provides that,
"No
person shall, on the basis of sex, be excluded from participation in, be denied benefits, or be subjected to discrimination under any education program or activity receiving federal financial assistance."
The Title IX Coordinator at UWG, Claudia Lyerly, oversees the investigation and adjudication of any Title IX complaints and delivers Title IX training to the UWG community in order to accurately inform students and staff of their undeniable, nondiscriminatory rights under the rule.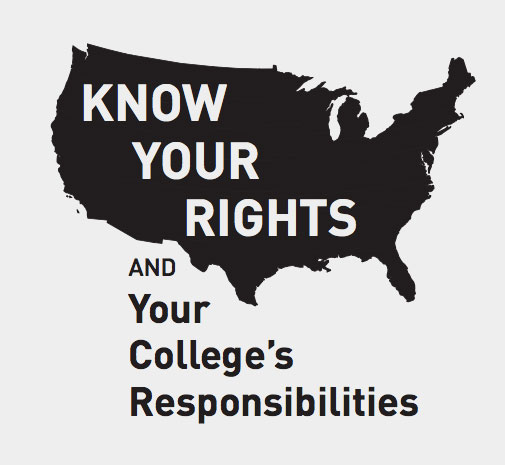 "A lot of work has been done over the years to improve equity in athletic activities. Title IX addresses sex and gender based discrimination and therefore stands to ensure that there is equity in athletics," said Lyerly.
"It
ensures equal rights to educational programs and activities which also includes the athletic arena."
At the UWG sexual misconduct includes, but is not limited to, sexual harassment, sexual violence, sexual exploitation, non-consensual sexual contact, non-consensual sexual intercourse, dating violence, domestic violence and stalking.
It is important to investigate deeper into the significance of Title IX in relation to student athletes across the country in federally funded institutions. The number of women who participate in college sports since the enactment of Title IX in 1972 has skyrocketed to over 600 percent, according to the Women's Sports Foundation. Title IX has helped decrease discriminatory behaviors when it comes to male sports versus female sports. UWG and other universities should recognize Title IX's importance and value within every athletic program and team.
"It is critical that UWG and other universities educate its athletes and athletic staff on an ongoing basis about Title IX compliance," said Lyerly.
"UWG,
in an effort to comply with Title IX and the recent NCAA Policy against Sexual Violence, has ramped up its efforts to proactively educate all student athletes on the institution's stance against sex and gender based discrimination and by extending the overall expectations of our student athletes."
Without Title IX, educational institutions would lack the unbiased nature of fair, equal and nondiscriminatory codes of conduct that result in consequence(s) if proven present. Title IX has inevitably helped collegiate sports become a more equitable place of competition and play. This educational law, and the undeniable rights which it provides, needs to be understood by those who are protected by it.
"Continued education and accountability through institutional reporting channels and processes will help student athletes and others fully understand their rights and protections, resulting in more respect for Title IX," said Lyerly.
There are multiple outlets that provide assistance and support in regards to these rules that also allow students to report any complaint pertaining to broken Title IX laws.
"People within our university community need to know that UWG is set up to serve and support individuals who believe they have been discriminated against under Title IX," said Lyerly.
"Overall,
to continue balancing the scales of sex and gender equity, especially within collegiate sports programs, it is important that institutional leadership is fully on board and remains supportive of the work done through campus offices tasked with addressing reports of discrimination and harassment."
UWG makes all efforts to enact every aspect of Title IX's laws and protections, as well as address and find solutions to any complaints, when it comes to the student body, faculty and staff.
"UWG is strategically set up to fully support Title IX and anyone who may be discriminated against," said Lyerly.
"We
are on a great trajectory to being the best place to work, learn and succeed."
Comments
comments