Catapult Entertainment was first seen on Season eight of America's Got Talent. Now, the University of West Georgia will behold this beautiful form of art at the Townsend Center for the Performing Arts on Oct. 30 from 7:30 p.m. to approximately 9 p.m.
"Catapult
Entertainment is collaborative by nature and one of the ways that we live up to our unusual name is by launching ideas at each other," said Anjuli Bhattacharyya, Director of Catapult Entertainment.
"These
ideas land with a thud and sometimes they explode and blow us away. When ideas explode they change the creative landscape and there is great rejoicing as we run around like kids exploring and playing in our newly expanded world."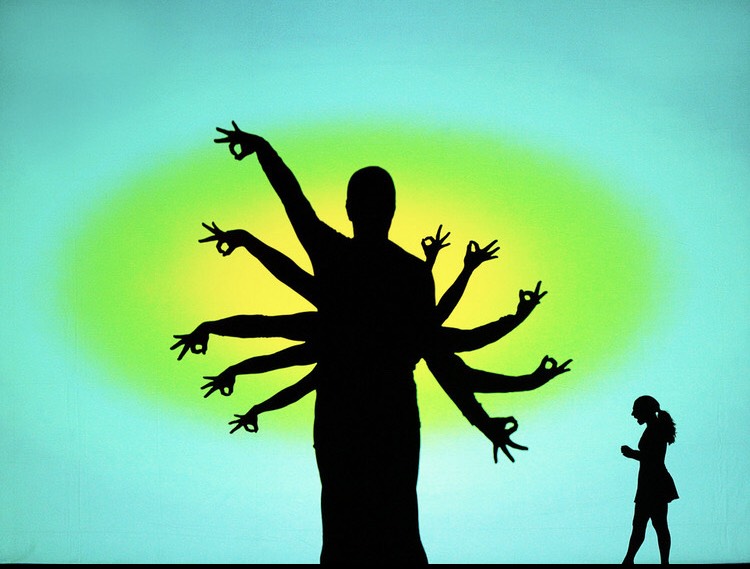 Catapult is essentially a group of dancers who engage their bodies with shadows and light to become entertainers that creatively swoon their audience using powerful images to tell a story.
Catapult Entertainment was created by Adam Battelstein in 2008. The dancers must transform their bodies into breathtaking, captivating images. Catapult has even been a part of film productions and performed live for corporate events around the U.S.
They aspire to showcase their shadow dances to make the audience love the human body's ability to transform.
"Artists
are booked from all over the world to come perform at the Townsend Center," said Brooke Hunter, the Townsend Center Administrative Assistant.
"Each
contract is different, so artists' times range from one-to-three days in Carrollton. In the case of Catapult the artists will arrive the night before and leave after the show the next night. This is the first time Catapult has been presented in Carrollton."
The majority of the shows presented by the Townsend Center sell out. The quality of the artists, location of the venue and comfort of not having to travel out of town help to sell tickets quickly. The first show of the season, Catapult, only has 100 seats left and it is expected to sell out before the start of the show.
Marketing Townsend Center shows reach many counties in Georgia and even into Alabama and Florida.
"Because
the Townsend Center does not receive any student fees, these shows do not have free tickets available for students," said Hunter.
"The
prices are kept at the lowest possible levels in hopes that students, faculty, staff and the community can enjoy professional artists usually seen in bigger cities."
Comments
comments