The UWG men's basketball team is entering the inaugural season of newly signed head coach Dave Moore, replacing Michael Cooney who accepted a full-time position with the UWG Department of Athletics Administration after a decade as the head basketball coach.
Moore is inheriting an experienced team for what will be his first season as a collegiate head coach. He had spent the past decade serving as a Division-1 assistant coach for St. Bonaventure of the Atlantic 10 Conference where he helped develop a former NBA player in Andrew Nicholson and a current NBA player in Jaylen Adams of the Atlanta Hawks. He helped coach the Bonnies to a school-record 26 wins last season which included an NCAA Tournament win against UCLA.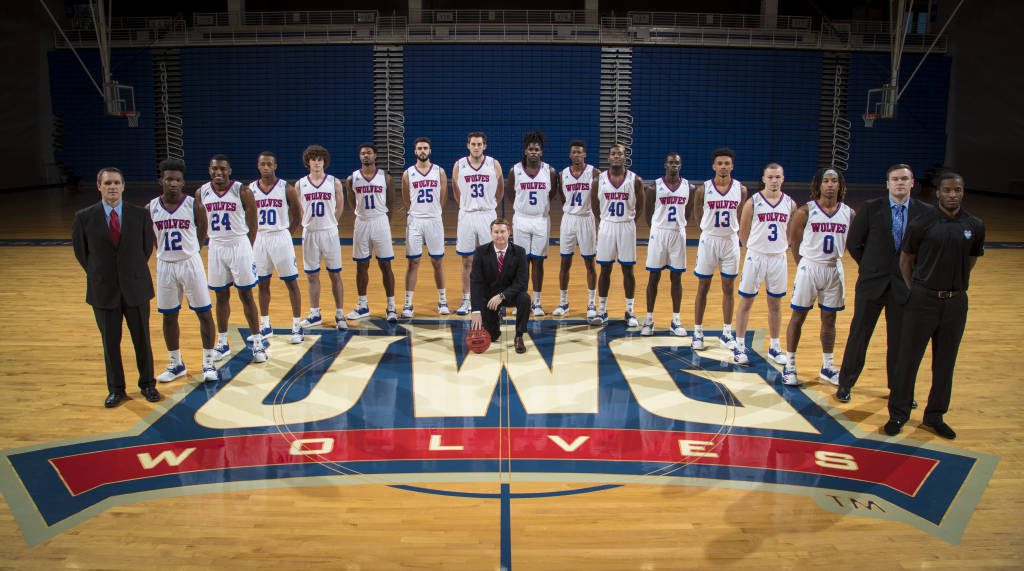 Leading the charge for the Wolves will be decorated senior Marquill Smith who led the Gulf South Conference in scoring last season averaging 23.1 points per game. Per UWG Athletics, Smith scored 20 or more points in 18 of the 27 games he played in the 2017-2018 season with a high of 40 points; earning him a spot on the Gulf South Conference First Team. Smith is a purely dynamic scorer who can light it up from the perimeter and finish at the rim with his lengthy 6 feet 4 inch frame.
His backcourt mate from last season, senior point guard Aren Ulmer, form a greatly efficient pairing. Ulmer is entering his fourth season at UWG and was a vital contributor on the Wolves' Gulf South Conference champion team from 2016. Ulmer has led UWG in assists each of the previous two years while also leading the team in steals last season averaging 1.7 per game. The California native is a speedy lead guard who has continually thrived as a facilitator and defensive anchor. He led the Wolves in their recent exhibition against Georgia with 14 points and will carry the burden of a leader in his final season.
Other returning players from last season include senior center Karlos Odom who started 18 games as a junior with a 9.9 point per game average, sophomore guard Greg James who was a pivotal bench player last year, sophomore LaPerion Perry who is a dual-athlete currently playing a big role on the UWG football team and Joe Harrell who has been a part of the team since 2013 but has been continually out with injuries.
Moore also has a solid group of new faces that are likely to make a big impact in their debut seasons at UWG. The leader of that group is Gerald Blount, a native of Atlanta who played two seasons at St. Joseph's, a well respected mid-major Division-1 team, and brings a bulky 6 feet 6 inches and 230 pound body to be physical around the rim. Willie Barnes is a transfer from Los Angeles Southwest College, Deng Nhial and Jordan Mount were both redshirted and both will be in their official freshman seasons.
Moore's first recruiting class fills in the rest of the roster. Tommaso Gini comes from the legendary IMG Academy after moving to the states from Italy; a skilled player at 6 feet 8 inches a high basketball IQ. Tajah Fraley was a member of the United States team that won gold at the 2018 U21 World Deaf Basketball Championships and is from Snellville, Georgia. Javonte Hart and Michael Zabetakis are both nearby Georgia natives and Jared Simmons comes from Connecticut.
The Wolves will play their first home game of the 2018-2019 season at the Coliseum on Nov. 17 against Benedict. UWG, who was picked to finish ninth in the Gulf South Conference standings, aim to show the legitimacy of this program as they transition to a new era under Dave Moore.
Comments
comments