At UWG there are many student run organizations and clubs on campus that allow students to be active. One of the clubs at UWG is the Community Garden Club (CGC) which was founded to help raise students' awareness about different sustainability efforts on campus as well as in the community.
Students may not notice the effects of the CGC at first glance. The club primarily works by providing a garden for students to access and grow their knowledge of agriculture. The garden is located behind Arbor View Apartments where club members meet every Friday to engage in club activities.
"The community so far is amazing because it brings people together who would never have interacted otherwise into something great," said Zyn Liang, the Community Garden President. "Gardening also has a lot of cultural significance as well, and it's fascinating to learn how people have grown their food throughout human history."
This year the CGC has been able to grow many different vegetables and plants to explore gardening techniques.

"This year we've already planted: lettuce, potatoes, onions, cilantro, beets, carrots, rutabaga and radish," said Liang. "We plan to plant corn, beans, and squash in indigenous-style Three Sisters gardens, along with tomatoes, peppers, cane sorghum, watermelons and various types of the gourd.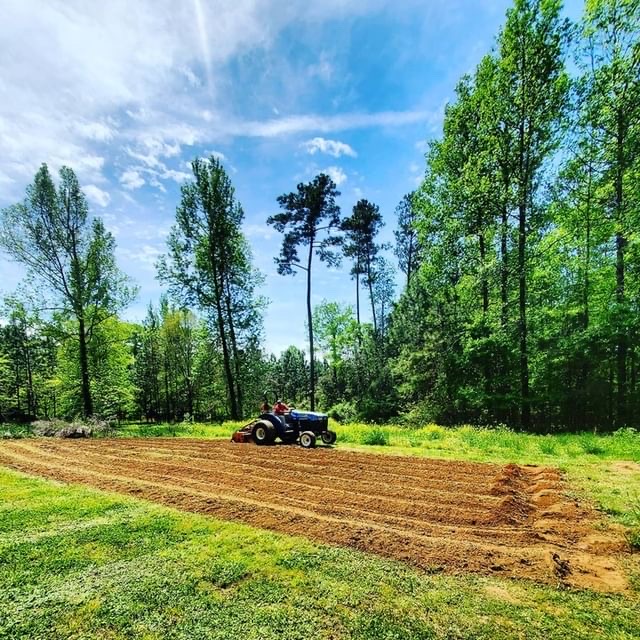 "We're also going to plant some wildflowers and medicinal herbs in our smaller flower beds," continued Liang. "Also one of our members is taking it upon himself to create an index for all the plants we have growing too and is sharing it on our shared Google drive folder."
The CGC has active participation each week from club members but other organizations come out and help in the garden as well. Alpha Gamma Delta is an organization that has been helping out with the garden for a while now.

"Our philanthropy is the Alpha Gamma Delta Foundation," said Zowie Mccarty, the philanthropy chair at the Alpha Gamma Delta chapter at UWG. "Under that umbrella, one of our main focuses is to fight hunger. Garden visits give us a hands on experience with growing food, and it allows us to be hands on within our philanthropy."
"This opportunity allows us not only to build in our philanthropy to help fight hunger, but it gives us an opportunity to build our sisterhood," continued Mccarty. "We can joke around, dig in the dirt, and enjoy the little moments."
Comments
comments