A Day to Give West, UWG's largest giving campaign to the university's Annual Fund, raised over $640,000 this year.
A Day focused on donations made from students, faculty, staff and community members. Donors can designate their contribution towards a specific college, scholarship, project or program.
"This
year for the 36th Annual A Day we focused on refreshing tradition," said Allyson Bretch, Director of Annual Giving.
"Our
team spent time in the Library Archives looking at old pictures, reading A Day history and learning about what A Day has been and should continue to be all about. We met with community members and past A Day chairs from the community and faculty and staff. Once we gathered this context, we began to look at how we could revive traditions that were significant to A Day. We made calls, sent emails and connected with the full UWG community. This is why, in my opinion, A Day felt more vibrant this year."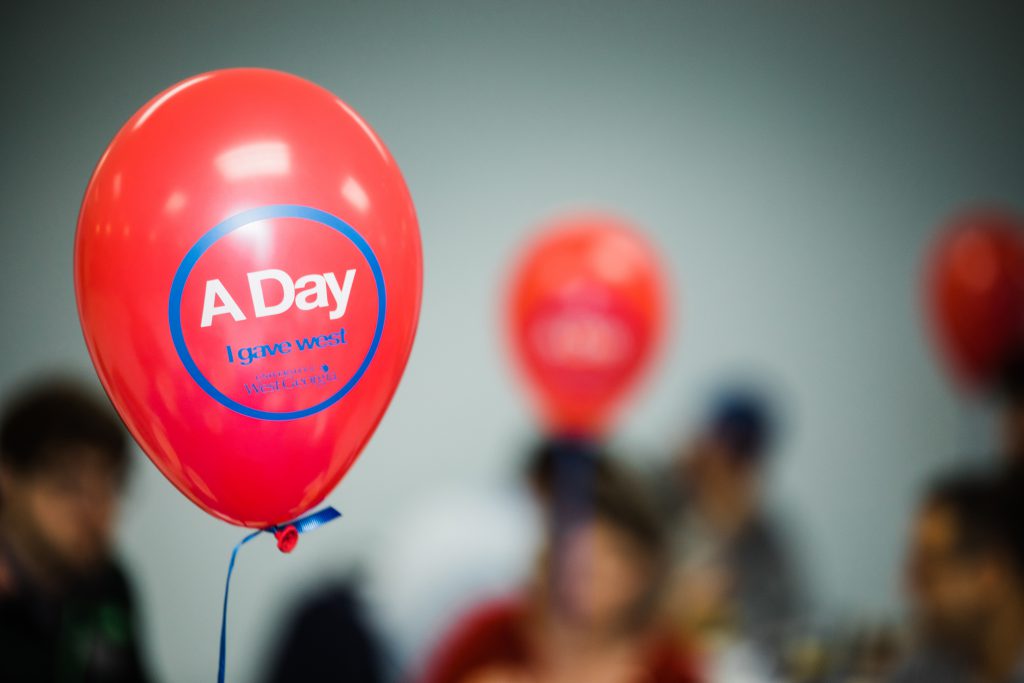 Of the sum total raised, $155,706.71 was contributed from faculty and staff; approximately 24 percent. The Richards College of Business and the Department of Chemistry both reached a 100 percent giving rate, representing that every member of the college or department contributed to A Day. The overall staff giving rate was about 47 percent.
While the numbers of the campaign are admirable, they were not possible without proper planning and preparation. Campaigns of this magnitude require several months of planning in advance; in fact planning for the 2019 A Day has already begun.
"We
began planning in Spring semester of last year and worked diligently throughout the summer to create a plan and documentation to help guide us through the campaign," said Bretch.
"But
our team is always planning and asking people to support UWG through their time, talent or treasures. It is a constant process that is supported by so many in this community. It is also hard work, but our students, UWG's passion for education and all of our initiatives make the story a transformative one to tell."
However, while planning is a vital aspect of A Day, its success ultimately depends on the diverse effort of those who support the university and its students.
"I
am so grateful to be a part of such an incredible UWG tradition, but more importantly, I am so grateful for our community, faculty, staff, students and businesses," said Bretch.
"They
are truly who made A Day a success."
Comments
comments