"student-athlete",
as part of a piteous plot to prevent college athletes from being considered professionals; and not have to pay them. Within HBO's
Student Athlete,
a king-worthy documentation produced by the likes of Steve Toute, Lebron James' business manager Maverick Carter, and also LeBron James himself unveils a heart-wrenching struggle for those who the NCAA has undermined.
In 1964 Walter Byers, the Executive Producer of the NCAA at the time, fabricated the term
Student Athlete
is directed by Oscar winner Sharmeen Obaid-Chinoy and Trish Dalton. Together they collect five somber tales from the likes of: former NFL coach John Shoop, Kentucky basketball starting center Nick Richards, former division one basketball player Mike Shaw, former Rutgers wide receiver Shamar Graves, and Silas Nacita, the victim of perhaps the most infamous NCAA blunder ever.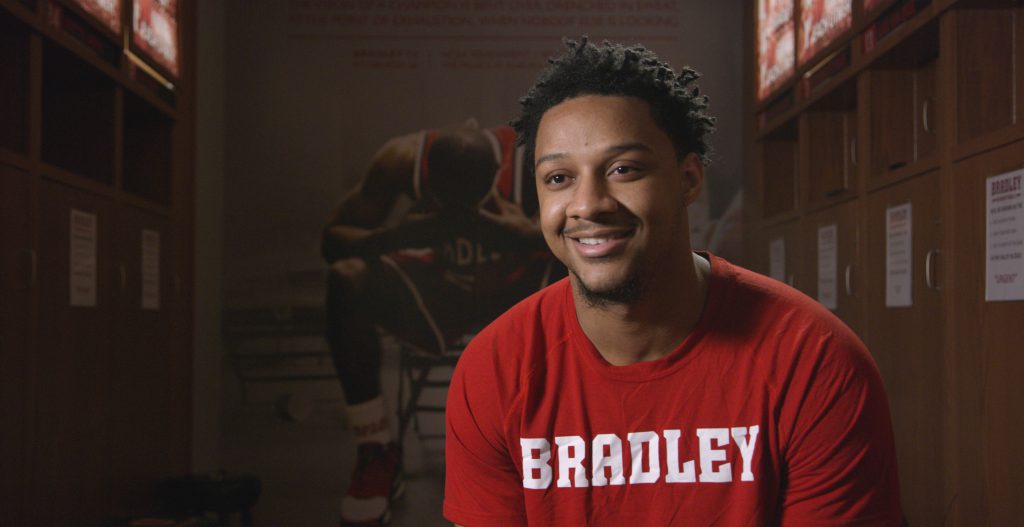 Student Athlete on the part of its outstandingly-cultured staff is breathtaking. They exhibit a collection of depressing anecdotes that all connect to the same quintessence; people whose livelihoods depend on their respective sport, and do not have the option of turning away from it.
The execution of
"This
is literally all I have and if I don"t do it then I don't have anything, so I'm gonna do it," said Silas Nacita, a once-homeless football walk-on for Baylor University football.
Nacita's story is somber beyond relief. A man who slept on couches and in cars in order to afford to go play football was banned from ever playing a collegiate game again by the NCAA in 2014. A somewhat similar tale comes from former University of Illinois and Bradley University basketball player Mike Shaw.
"So
many kids get a sugarcoat of what playing in college is really gonna be like," said Shaw.
"Everybody
is telling them they're the best in the world right now. I thought I was gonna be playing professionally right now, I never thought that I'd be where I'm at now."
Student Athlete is a chilling slap of dark realism to the face of those oblivious to how cruel the world can be to people.
Shaw is a prime example of how the NCAA's negligence to its former players can be demoralizing to how they live the rest of their lives. Life after sports for them essentially does not exist.
"I
think it is encumbered upon by a multimillion dollar industry to help with those kind of situations," said Robert Turner, Ph.D professor, author and former football player.
"That
tension that a former athlete has, how do they keep it from turning to depression. If they get depressed, where in any of their experiences prior to that has shown that it's okay to express what they're feeling?"
Student Athlete
is exemplifying, that college players should be getting paid. That the NCAA is making unlimited amounts of cash from the suffering of what is even referenced to as
"slavery".
Of course, what ties this all together is what
"If
it's a business or a job, you should pay them," said Shamar Graves.
"Don't
come in and tell me that it's a brotherhood. It's a business."
Those mentioned, but not personally included in the documentary, include the players eternally affected by the University of North Carolina's fake classes scandal. Former NFL coach John Shoop provided a chilling monologue on just how deep a simple wrongdoing can hurt those involved with it.
"Some
of them were banned for life, guys I made promises to," said Shoop.
"I
sat in their living room and said if you come to UNC, I'll take care of you.
"I
think the players that I've recruited and loved should have due process, and enough food to eat," continued Shoop.
Student Athlete is pure, raw and powerful. It sheds light on the true horror of how a countless loop of retired athletes have to live their lives. Thinking about everything you have, then thinking about not having it, is terrifying. Now imagine living exactly like that, with nothing. HBO is breaking barriers with Student Athlete in how everyday life is depicted in film. To not mistake realism for pessimism is the key to understanding how real this documentary is.
With Space Jam 2 officially announced and several more documentaries set to be made, LeBron James' film empire is beginning to erupt in Los Angeles.
Student Athlete will premiere on HBO on Oct. 2 from 10:00-11:30 p.m. ET
Comments
comments