The Center for Student Involvement will be providing an opportunity for UWG students to receive Safe Zone training on Sept. 25.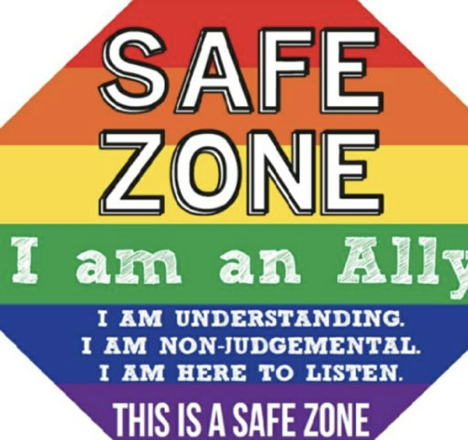 UWG provides a variety of opportunities to develop and become informed about the abundance of diversity that is present on campus. Safe Zone training has been one of the primary tools that the university has used for this purpose since 2004.
This training will be presented at an event called,
"Safe
Zone Leadership Track: Safe Zone To Go,"on Sept. 25. The event will include a series of workshops and trainings about Safe Zone, and will help students to further understand sexual identity and also explore ways that they can help students by being an ally to the LGBTQ community.
"Safe Zone is a space where you can feel supported and celebrated with who you are, and as an ally it is important to create those spaces for students to be genuinely who they are" said Lo Denmon, Inclusion Resource Specialist for the Center for Diversity and Inclusion.
Denmon also explained how it is important for UWG to incorporate and have Safe Zone available on campus.
"It is important to have Safe Zone on campus because it allows students to feel genuine and to bring their authentic self into a space," said Denmon.
"This
time in a students life is very critical in developing who they are, and it is also that first experience that most people have living away from home."
Although it is not required to be Safe Zone trained, Denmon noted that there are over 230 faculty and staff members that are Safe Zone trained on campus. She also expressed her thoughts on why Safe Zone training should not be a requirement.
"It is necessary that we not require it, that way when people go through the training they are doing it for their own personal benefit and not because they are required to do it, it is genuine," said Denmon.
UWG offers trainings for faculty and staff throughout the semester. Once becoming Safe Zone trained, faculty members and staff become
"Allies"
for this particular group of students.
An ally is someone who actively engages with LGBTQ students and tries to understand the issues that affect them while also advocating on their behalf.
As an ally they become someone who can explain to LGBTQ students that there is nothing wrong with them as a person and reassure them that they are valid as a human.
"Participating in Safe Zone training is great for the UWG campus as a whole to become more inclusive," said Denmon.
"It
is important for us to step outside of our comfort zone and initially start talking to people who we don't know much about, because this will help change a lot."