Dr. Seuss' The Grinch
(2018)
landed in theatres on Nov. 9.
A revisited holiday classic took over the box office in its opening weekend as
How The Grinch Stole Christmas
. Unlike the 2000 movie, Cumberbatch's interpretation of the Grinch lacks Carrey's dry, introspective banter. While this Grinch also monologues with his sidekick dog Max, Cumberbatch takes on a sillier villain role.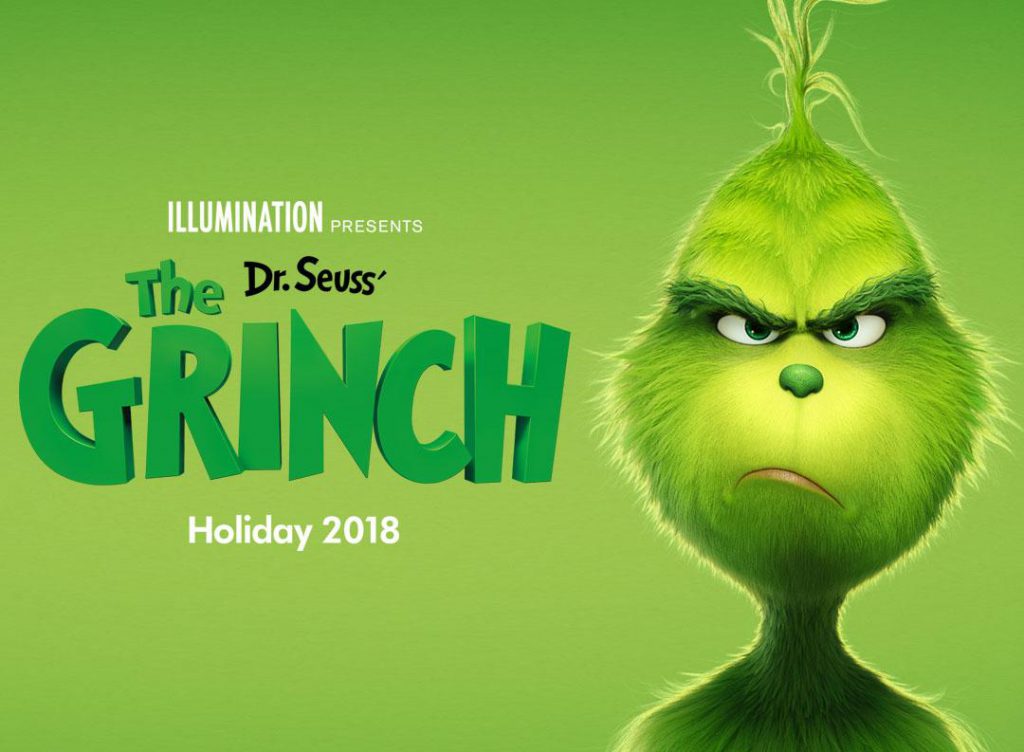 Voiced by Benedict Cumberbatch, the Grinch character seems much more kid-friendly this time around with an exaggerated American accent and petty antics. Jim Carrey first took on the live-action role of Dr. Seuss' infamous Grinch back in 2000 with
The movie begins with snippets of Whoville, showcasing the traditional Seussian style within the architecture. Clips of diverse Whos interacting with each other gives the audience a glimpse of the themes to come: tradition, family, belonging and acceptance. The audience awaits Cindy Lou Who's reveal to discover that she is much smaller and childlike in this movie. Voiced by Cameron Seely, Cindy Lou is a spunky character with a big heart and a knack for spontaneous adventure. The audience also gets to enter the Grinch's cave, seeing each lonely twist and turn up on Mount Crumpit.
"You're
A Mean One, Mr. Grinch" by Tyler, the Creator is refreshingly new and worth the listen. Run DMC, BROCKHAMPTON and Pentatonix are also on the soundtrack, among others.
Narrator Pharrell Williams guides the audience through the story with the familiar Dr. Seuss narrative. Similarities between the 2000 and 2018 movie exist, but the plot aligns more with the original Seuss story. Viewers will enjoy the sprinkles of nostalgia throughout, like the iconic Grinch smile and a killer soundtrack that revamps the old songs. For example,
Grinch fans expecting the plot of the previous movie will be surprised. This film does not follow the same storyline of Cindy Lou Who investigating the nature of a feared Grinch. He still hates Christmas, but we get to see his backstory from his perspective instead of the townspeople's, and they are not terrified of the character like in the 2000 version.
In this movie, Whoville is having three times as big of a Christmas, including the lighting of an incredibly giant Christmas tree, so the Grinch formulates a plan to steal Christmas with a sleigh and reindeer to avenge his lonely childhood. Meanwhile, Cindy Lou Who must speak to Santa Claus, though no one has seen him before, in order to give her mother the Christmas she deserves. Of course the Grinch dresses up as Santa to steal Christmas from Whoville and gets tangled up in Cindy Lou's plan.
The film was fairly short, only lasting an hour and twenty-six minutes. Overall, the movie was family-friendly, cute and enjoyable with nods to the old story and the classic 2000 movie.
Photo Credits: Illumination
Comments
comments