A local family has founded Carrollton's best kept secret, an escape room called Way Out Games. No longer a need to travel, Carroll county now has its community and surrounding areas covered with good, clean entertainment for all ages.
Within the last few years, escape rooms have become a huge trend bringing in people from all over the world who specifically want to see if they have what it takes to escape a room filled with several obstacles and challenges in a short amount of time. The only downfall of this is that Carrollton has been lacking escape rooms. Now Carrollton locals and UWG students have the chance to see if they have what it takes to escape whatever surprises are in store.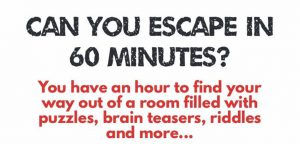 "It gives people something to do where they don't have to travel long distances to do it," said Desiree Duke, founder of Way Out Games and Duke Law Firm. "And it's really fun. People laugh when they are doing it because you use your mind and have to think outside of the box while working as a team."
Way Out Games was inspired by parents who wanted a unique entertainment for their five children. After looking into the idea of escape rooms, the family decided to bring one to Carrollton as a way for the community to have something to do specifically on the weekends.
"I was looking for fun events for my family and other families to do in a wholesome environment," said Duke. "I researched a few escape rooms online and went to do a couple of them to see what I thought about them. I decided that Carrollton needed something like that; something different and something that people can do."
What makes Way Out Games so unique is their ability to create rooms that are extremely hard to escape. Although they have three rooms to choose from based on the level of difficulty, each one requires a significant amount of creative thinking.
"We have a Sherriff's Office room where you actually begin in jail cells," said Duke. "That one has the highest escape success. It's a little bit easier than our other games. Our murder mystery game is the second hardest and then the Houdini game is the hardest. I would say 1 out of 10 groups make it out of that one."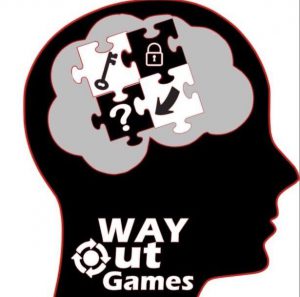 To make matters more interesting, Way Out Games designed each room to replicate an era of time, so that those who attend feel as if they are actually living in that specific time period.
"The rooms are very detailed," said Duke. "We even built the jail cells. When you go into one of our rooms you are going to feel like you are in that environment and everything in that room is set to that era. The murder mystery is Bake Street five themed and the other is Houdini, the great escape artist, so you actually start off in handcuffs."
Way Out Games hosts events for birthday parties, corporations, field trips and various other large groups. In particular, many businesses use the escape room as a way to advance their employees in team building.
"It's really good for corporations," said Duke. "We will have Southwire, Tanner Medical, church staff and school teachers who will come in and bring their teams. It is a great team building exercise to work on communication and problem solving."
Because Way Out Games is relatively new, they have new ideas of a laser range for the younger kids and goals of expansion for the years to come.
"We are actually starting a laser range maze in the next few weeks and that will be as little as four years old that can do the laser maze," said Duke. "I want to build this to the point to where it is busy all the time. I would also like to franchise and open up escape rooms in other areas."
Way Out Games offers group rates and college discounts for those who are wanting to challenge themselves in an hour of thinking outside of the box. They welcome all ages to come visit them at 108 A Kilgore Rd. Thursday through Sunday to give their best efforts of escaping in just 60 minutes.
"We do a Thursday night college night," said Duke. "It's $15 a ticket for college students with a college ID. When you go there you will be welcomed. It is a friendly environment. My staff is amazing and it's a place you will want to come back and try again, so I am proud of that."
Comments
comments