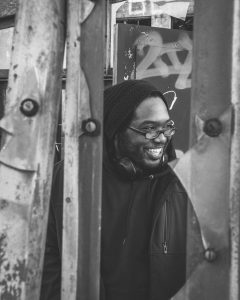 In 2009 you may have seen him hanging out in dining hall Z6 in a step team sponsored by his residence hall, going by the name "Prod." Rapper Alostone is a former UWG student who is all about chasing his dreams.
Born in Long Island, NY, Alostone was raised by Jamaican parents and says that has had a huge influence and impact on his music.
"I remember on Saturday mornings my dad used to play that old school reggae, that Beres Hammond, not none of these new reggae artist, that's what I grew up on."
Alostone moved to Douglasville, Ga in 2007 and that is when his love of creating music actually began.
"When I moved to Georgia my best friends were into music and that's when my passion for producing and making beats began, it wasn't until recently that I started rapping."
Growing up Jamaican not only influenced his music, but his work ethic. When he graduated high school in 2009 Alostone was accepted into Valdosta State University and St.John's University but chose to go west! After attending West Georgia for about a year he eventually decided to focus on his music full-time.
Alostone would consider his style of rap "conscious rap," and his music sound could be comparable to artist like Kendrick Lamar. One of his songs "Grave Robbers", which you can find on soundcloud, Alostone talks about the prison system and how it enslaves African American men. In a lot of his music he talks a lot about growing up as a black man in this country and his various life experiences.
Alostone is also no a stranger to performing live. One of his very first performances was his senior year of high school when he performed at his school's talent show with one of his best friends.
In 2017, Alostone went on tour with one of Grammy Award winning R&B artist and close friend Miguel, where he performed at various venues across the Southeast. He plans on going on tour again sometime this year. Currently he plans on performing more in the Atlanta area and building connections with more local artists and producers.
At the beginning of this year Alostone performed at Exposure Open Mic Night at the Apache Cafe in Atlanta and received a welcoming response from the audience when he performed his song called "Oh Dear." This year Alostone is focusing more on releasing more music. He recently dropped an EP called Samson and is currently working on a collaborative mixtape with one of his best friends, who goes by the rap name Red Charles. They plan to drop this project in early April. The EP Samson is on soundcloud under Alostone's profile and to stay connected with him, his Instagram is Alostone09.
Comments
comments