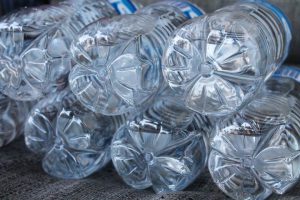 The majority of the City of Carrollton, including the University of West Georgia, was left without water for over 40 hours on Feb. 22 due to the major leak in its water system. As a result, Dine West and Housing and Residence Life experienced significant issues causing their staff and partnerships to act quickly in order to accommodate to the students and faculty at UWG.
When the news of the water leak in Carrollton was given to HRL at UWG, extra professional staff along with ResSTAR patrol, student employees who help maintain safety in the residence halls and campus overall, increased. The staff of HRL created a response plan that would help them quickly control the situation.
"HRL immediately communicated the outage to our residents," said Stephen Whitlock, Director of Housing and Residence Life. "Our response plan included: water distribution to our residence halls, consideration of services to be impacted including toilet facilities and suppressed fire system was identified."
Dine West at UWG suffered extreme cases from the water outage. The dish machines as well as the water to cook and clean hindered the staff of Dine West from their normal duties.
"The water outage and subsequent boil water advisory had a big impact on standard operating procedures," said John Lyons, Executive Director for Campus Dining at UWG. "Every drink machine is connected to water lines and we were unable to serve drinks normally or wash dishes as we normally do."
As a result, campus dining utilized disposable products until the boil water advisory took place and the staff was able to boil water to resume their normal routine. Water deliveries were also being made for emergency situations.
"When we lost water pressure, we changed to disposable service ware to eliminate the need to operate the dish machine," said Lyons. "Once the water pressure returned we began to boil water so that we could wash pots and pans as well as mop the floors.  While this was happening we were on the phone with our suppliers to get emergency water deliveries."
To quickly serve the faculty and staff of UWG, Dine West was able to purchase approximately 7,000 bottles of water, which was used by HRL as well. Tanner Grocery, US Foods in Atlanta and Coca Cola all helped contribute to delivering a tremendous amount of water bottles to UWG in case of an extended advisory.
"In the end our partners were able to deliver 25,000 bottles of water to campus in less than 18 hours of the boil water advisory," said Lyons.
Ice machines were greatly impacted across campus due to the advisory. Every ice machine had to be emptied and sanitized in order to properly serve the faculty and staff of UWG.
"We needed Ice to be able to operate and our partner, Crystal Cubes Ice Company, supplied us with a freezer truck and 16,000 pounds of ice within 18 hours of the water outage," said Lyons.
To ensure all operations were back to normal, Campus Planning and Facilities contributed greatly along with the Coca-Cola service technicians to re-start the drink and ice machines in a safe and timely manner.
"Facilities played a major role in bringing all the equipment back online after the advisory was lifted," said Lyons. "All the water lines had to be purged and every filter had to be replaced.  They did a great job of getting the operations back to normal as quickly as possible."
The University of West Georgia is taking steps in order to ensure the staff of UWG is well prepared if an incident such as this were to reoccur. Through the help and strong communication between all departments involved, the staff was able to work diligently to solve the problem.
"We are meeting as a leadership team in the days to come to debrief the event and include these learnings in our contingency plans so that we can be prepared for a similar event in the future," said Lyons. "We had excellent communications among the departments (HRL, Facilities, Auxiliary Services, UWG Police, University Communications and Marketing and the City of Carrollton) and everyone worked together to minimize the impact to the campus community."
Comments
comments