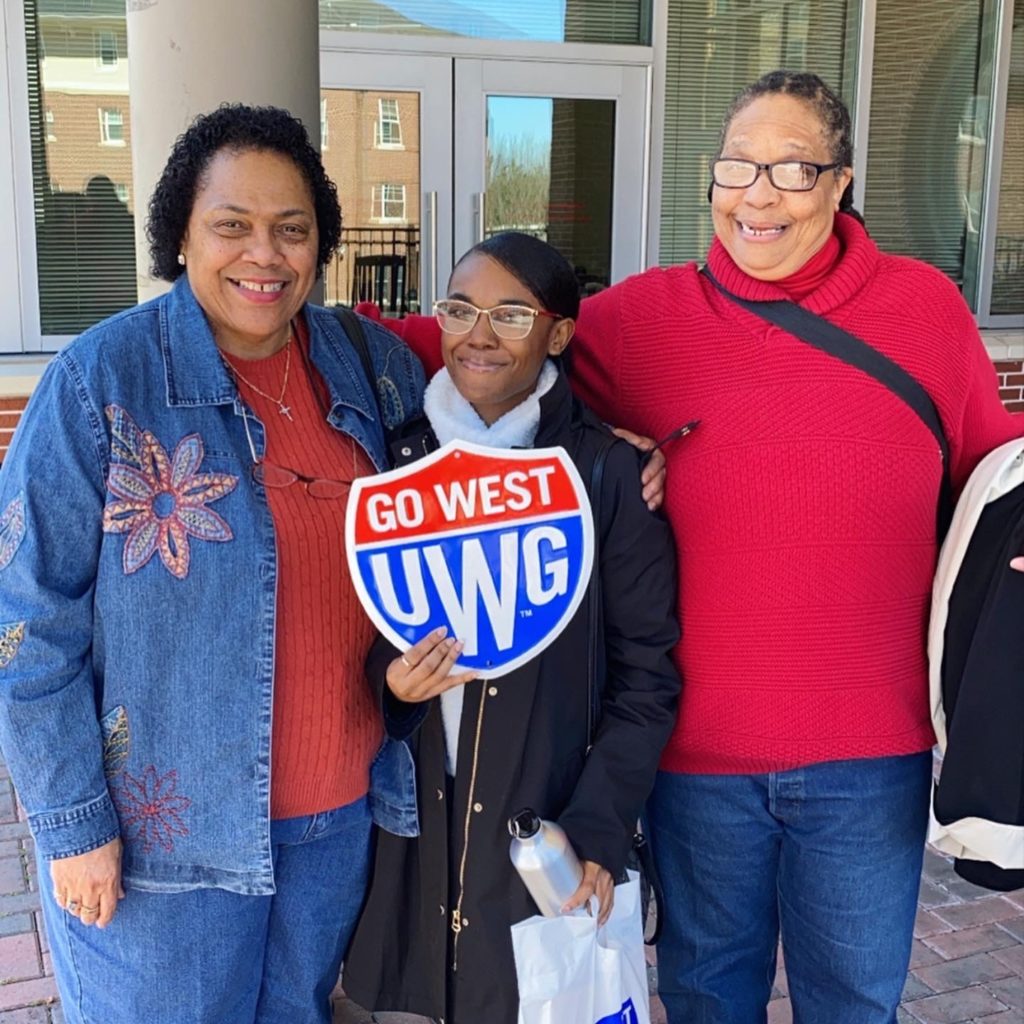 UWG held a College Preview Day for the College of Social Sciences (COSS) at the university March 7 at 9 a.m. This event provided current and upcoming students the opportunity to be able to meet with faculty, staff members, and alumni from the COSS. By attending students were given the chance to check out the university's scholarship opportunities, explore the facilities and learn about other departments.
College Preview Day was held in the Technology-Enhanced Learning Center at UWG. Although it was primarily held as an event for students, it was considered as open to the public so that students along with their friends and families could experience the Richards College of Business (RCOB) at UWG. All students from all grade levels were welcome to attend, but the focus was primarily on the following majors of interest: Anthropology, Criminology, Mass Communication, Psychology, Sociology, and Political Science.
Attendance for the day consisted of 27 COSS students and over 50 guests. All inquiries for information towards registration and attendance were directed to Dillon Montes de Oca, the Associate Director of Admissions / Campus Visits and Outreach Programs.
"Prospective students and guests have the opportunity to meet with professors and staff members who will help them grow in their academic careers. College Preview Day allows those students to get an inside look at all of our different colleges and schools, and what really makes the University of West Georgia unique. Our university cares for the student and wants them to succeed in everything they do. We are changing lives, and we need to spread that message," Montes de Oca says.
Although the focus of the event was primarily for new students, it is a key component that current students at the university participate in events like these.
"It is important for current students to play a role in College Preview Days. Prospective students want to hear from current students about their experiences and how it has impacted their careers and how the University cares about the student perspective. I come from a large public university where you felt like another number in the classroom, but the University of West Georgia encourages your voice to be heard and can make a huge difference right in your community. Students at the University can continue to spread the good things that they are doing and make those lasting impacts on prospective students to come to UWG," Montes de Oca continued.
Spring Preview Day for UWG was scheduled for April 19, but has been canceled due to the effects of COVID-19. The rescheduling of events will be reevaluated after May 7. In the meantime, you can still visit West by completing a virtual video tour on the university's website.
Comments
comments