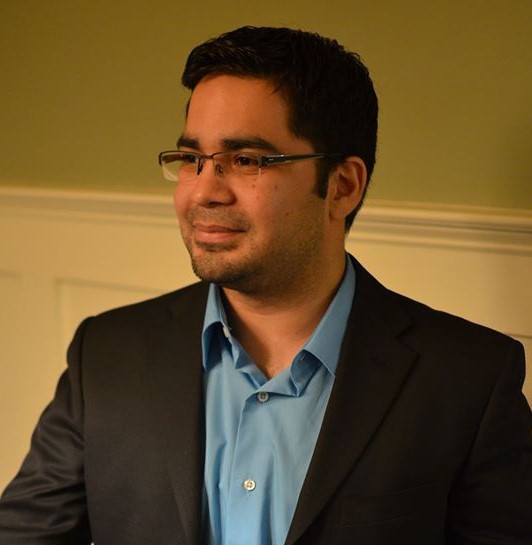 UWG's 2020 Distinguished Alumni Award will be graced upon CNN Tech Ops Specialist Jose Avila-Kelly at the Media Day Honors Luncheon, March 4. Kelly has evolved into a distinguished member of the powerhouse news station over the course of nearly eight years in service.
Originally born in Tennessee, Kelly called Carrollton home for about six years after growing up in Decatur. He double-majored in Mass Communications and Management, working with UWG's TV Station as a Production Coordinator after fully graduating in 2007. Within that timeframe he spent time interning with Georgia Public Broadcasting (GBP), CBS 46, and WJCL.
"I was minoring in business administration, and one of my production managers at the internship I had suggested that I should go ahead and double-major in Management so I'd have an opportunity to get a job anywhere from a business standpoint," said Kelly. "Also if you wanna move up in production management you'll most likely be sent back to school for some sort of management [program].
"It helped me see the bigger picture when it comes to the business side of production, whether it's television, film, or any sort of business," continued Kelly. "Even a non-profit has a business side to it."
When Kelly choirs his keynote speech at the Honors Luncheon he'll likely preach the consistent necessities for success in the realm of professional mass communications, at least what's required in CNN's lense.
"What's asked of me is to be a great communicator to people outside my department and certainly those inside, making sure I'm fully aware of what's going on within my department," said Kelly. "We're on salary, so unless you're on vacation, you're pretty much always on call. Nobody's ever available 24/7, but the expectation is that we're all somewhat available.
"The first thing I do when I wake up is check my email," continued Kelly. "My department doesn't just handle CNN, we're also working with Honeywell International (HON), CNN-International, CNN En Español, so I'm constantly checking emails to see if there's anything relating to the Atlanta studios or anything from the control room. If you don't know something, you pretty much just have to learn it."
Communication and variation of skill are the pearls of journalism. The homework for mass communication courses at UWG are primarily hands-on, project-driven for a reason because the learning process for this industry doesn't come from books. Success comes from an accumulation of skill and performance as well as the ability to look someone in the eye and shake their hand. The department here prioritizes this, and always has.
"One of the things I loved about West Georgia was the professors and advisors were always available to you and it was easy to seek advice from them on your career or about classes," said Kelly. "That really helped me get to where I'm at, having those key one-on-ones whereas at a bigger university you might just be another student in the class."
Kelly preaches that communication skills are ones that have to be practiced and rehearsed because of how vital interviewing and networking are in this world, especially at the college level. The more performance one shows in making a connection, the quicker they will go from one-to-100. Every single one is as important as the next one, because life always proves unpredictable.
"My old boss [at CNN] was also the production manager for one of the local stations I interned at. I left a good rapport and stayed in touch with her," said Kelly. "When she left there she knew me and my work ethic, so when a position opened up at CNN and I applied, she just so happened to be the hiring manager. She knew my reputation and that got me through the door of the interview process. Of course the rest was all up to me, but that was crucial for me just to get in there."
Kelly will be among nearly 50 communication professionals taking time off on a Wednesday afternoon to show the students of West Georgia what they can expect from the accomplishing of their dreams and to assist in that accomplishing. Every student in the department should take advantage.