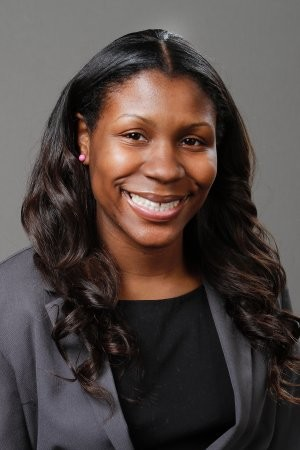 There are three words that can be used to describe Jasmine Jones: decisive, resilient and forward-thinking. Though she has had her challenges, as we all do, she hasn't let anything stop on her journey through life.
Since her graduation from the University of West Georgia, Jones has worked in many successful positions, including her current as Field Manager at McAlister's Deli. Her motto is simple: just to be great at whatever you do, something she's lived by since childhood.
"When I was growing up, I didn't have anyone to teach me," said Jones about her childhood. "My mom has a high school diploma and my dad only has a sixth grade reading level."
She is a Grady High School alumni, and where she developed a love for the field of mass communications. As a student, she participated in a communications magnet program, in which there was plentiful instruction to the participants about the variety of work in mass communications.
"It was almost like it was a major," Jones said. "It put a lot of emphasis on every form of mass communication."
Jones readily admits that after graduating high school, she really had no intentions on even going to college. However her mentor, high school teacher Sheila Oliver, persuaded her to go. She first enrolled at Georgia State University, but shortly after arriving there she decided to transfer to UWG.
"I didn't really know what to do," Jones said."I had a background in communications and because of that I became drawn to their Mass Communications department."
Jones chose her focus in convergence journalism with the hopes to do something in public relations. She says a lot of her professors and the classes she took were very beneficial to her going down the career path she is now on.
"I took Dr. Yates' Media Law course, as well as courses with Dr. Hazel Cole, who was a big mentor for me," Jones recalled. "I just appreciate the networking most of all that I was able to do at UWG because it opened a lot of doors."
With those opportunities came a lot of internships, including her first one fresh out of college with Hosea Feed the Hungry. With every experience comes a lesson and Jones decided that public relations was not the right path for her.
"I worked there for two months and I quit," Jones said.
With every closing door, there of course is another one that opens. For Jones, it was an opportunity to attend a grand opening of a Chick-fil-A in Chicago, all set up for her by a former classmate Brenda Morrow. The opportunity led to many breakthroughs, as Jones began then working for the company in Gwinnett, eventually opening up new stores before working in their corporate, for a total of three years.
Jones continued to work for big time establishments, including Georgia Pacific, before making her way to McAlister's Deli.
"It was something different, dealing with restaurants, and it gave me the opportunity to do more than just sit at a desk." Jones expressed. "But it is still a stepping stone in my career."
With all that she has managed to accomplish, Jones says her future is still very bright and there is much more for her to do. She credits her mentors for helping guide her and still being by her side today as people she can come to when things get rough.
"There is great representation of black women in higher positions and it's just important for me to know that I have learned from them. I still have them in my corner today. If they can do it I can do it," Jones said.
Her advice for the new wave of mass communications majors is to give it their all.
"You have to be great, there is no room not to be great because your competition is right behind you, give it 110%," Jones states passionately. "I want to help, and I come back every year to help those who want it. You have to want it because if you don't, someone else will."

Comments
comments