Carrollton Main Street hosted its annual blues festival this year with a twist. An estimated 2,500 people gathered in Adamson Square throughout the day to celebrate Carrollton's first Boos + Blues + Brews festival, a new combination of Carrollton's Blues and Brews Festival with Oktoberfest.
On Saturday, Oct. 27 Boos + Blues + Brews brought in more guests, sponsors and activities than last year's festival with the added bonus of Oktoberfest and other Halloween-themed festivities. While this is the first event of its kind Carrollton Main Street has been hosting an annual blues festival since 2016.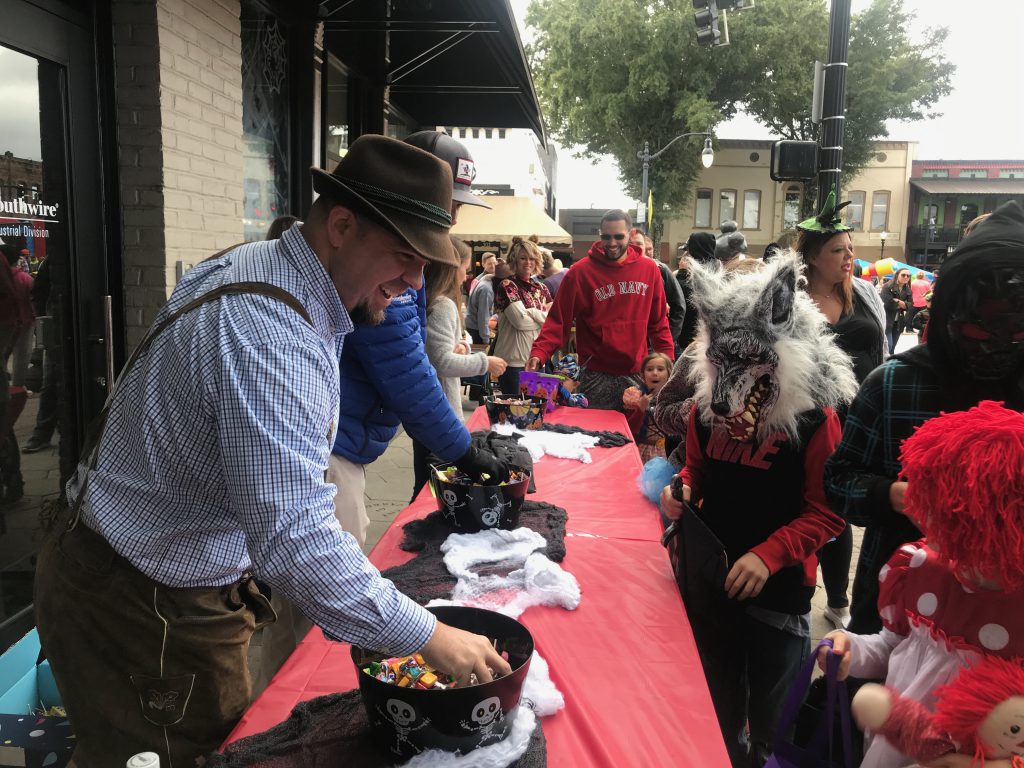 Last year Carrollton Main Street hosted Blues and Brews at the same location, with the added perk of sampling the local craft brews all day.
"For
the past two years, we've done one event on the third Saturday of October and one event on the last Saturday of October," said Aundi Lesley, director of Carrollton Main Street.
"Instead
of competing with Oktoberfest and all the different events going on throughout Carrollton and the West Georgia community, we decided to make it one fun-filled event, all day long."
The event took over Adamson Square starting at 11 a.m., shutting down Bradley Street all the way to the corner of Maple and Alabama Street. Local businesses offered candy to children dressed in costumes outside their storefronts, and large inflatables for the kids to jump around on took up the streets.
Families made their way around the inflatables, old cars perfect for photo ops and tents from organizations like Parks and Recreation as well as churches in the area. Children could also enter in a costume contest with prizes for first, second and third place.
At 3 p.m., the blues and the brews portion began at The AMP. Carrollton Main Street invited guests to migrate towards Bradley street where tents and a beer tap truck provided craft brew samplings to ticket-holding guests.
Tickets were on sale in advance for $30 online and $35 at the event. Participants received a blue wristband and a Carrollton Main Street plastic cup, giving them access to more than thirty beer staples like Printer's Ale, Carrollton's own brewing company, as well as others like Southbound, New Realm, and Sweetwater Brewing Company.
Regional artists including the David Pippin Group, Tyler Neal, The John Pagano Band, Rick Fowler, Andrew Black and Lola The AMP kept festival-goers entertained for the rest of the day. Boos + Blues + Brews went on into the night ending a little after 9 p. m., and the square's local businesses invited guests to shop and eat while downtown. Events like these increase foot traffic for restaurants and boutiques on the square.
"A lot of families came early that morning, stayed throughout the costume contest and even stayed to listen to the live music at the end of the day," said Lesley.
The date for the next fall and blues festival has yet to be determined but after positive feedback from the community Lesley believes that the two events will be combined again next year.
Comments
comments