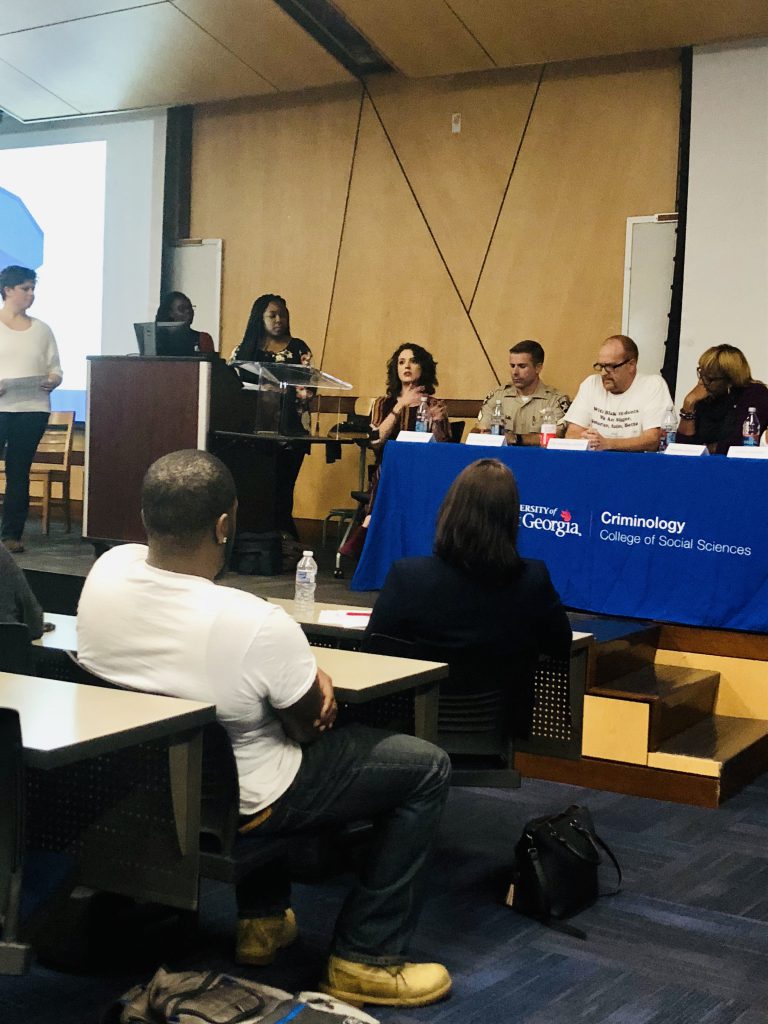 UWG's Department of Criminology hosted a Police and Media Panel in Bonner Lecture Hall on Oct. 24.
The Police and Media Panel discussed how complex the relationship between law enforcement and the media is. The panelists discussed this along with other issues that affect students.
"This panel included several different types of professionals and scholars in the area of media and criminology and criminal justice," said Mateja Vuk, Assistant Professor with the Department of Criminology.
This year's panelist included Times Georgian Crime Reporter Isabella Alves; Public Information Officer Sgt. Ashley Henson; Dr. Michael Hester from the Center for Diversity and Inclusion; Criminal defense attorney Cawanna McMichael; Senior Partner of Swindle Law Group Jason Swindle; and Department of Criminology Associate Professor Dr. Frank Wilson.
"The goal of the panel was to discuss several different topics like: what is the relationship between the media and law enforcement, how media influences people's perception of law enforcement and the role of the media in criminal investigations," said Vuk.
The panel discussion was mainly for Criminology majors, but all UWG students and staff members were welcome to come and sit in on the discussion.
"The panel was open to the entire student population and it was offered as extra credit to Criminology majors in certain classes," said Vuk.
The Department of Criminology puts on a variety of events for their students, but this was the first time that they have hosted a panel discussion.
"Normally we have one guest speaker, that is a criminology scholar, come and share their research," said Vuk. "This year we wanted to do something different and have something more interactive that students would hopefully like better."
The panelists were prepared for a series of questions, but the best part according to Vuk was at the end when the audience got to ask their questions.
In 2018 the media plays a big role in how people perceive law enforcement. This panel was a great way to start the discussion on how people can change these perceptions.
"This was an important topic to discuss because these topics were relevant to things we see in the media today," said Vuk. "For example we are seeing things about high profile shootings, incidents with police using excessive force and news stories about African Americans and their experiences with law enforcement."
During the panel they also discussed a topic called the CSI Effect and how it influences many Criminology students.
Comments
comments