Glory Sound Prep which consists of 10 songs. This comes after the success of his previous album The Human Condition which went gold after its first week sales.
Jon Bellion released his fifth album
Glory Sound Prep
Bellion addresses many topics, but primarily his faith. The album itself is filled with religious vernacular that references different parts of the Bible. The lyrics were not solely alluding to faith but Bellion often rapped about Jesus in songs like
"Let's
Begin" and
"Adult
Swim".
In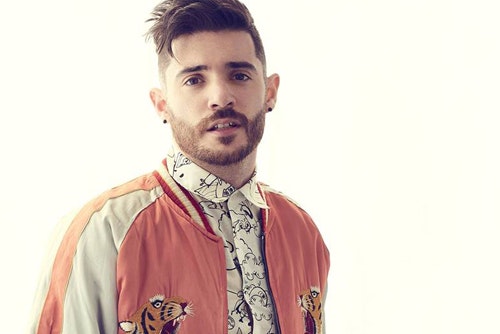 Bellion also attacked American consumerism, patriotism and the effect of social media on culture. It is almost like Bellion wants to change his fans' perspectives by exercising responsibility within his artistic platform.
The Human Condition which paints relationship issues in a negative way by speaking on heartbreaks and meaningless flings. Glory Sound Prep, in a way, shows how Bellion has matured as a person.
Bellion also refers to his relationship with his wife by praising the support and love present within their marriage. This is an interesting contrast from
Glory Sound Prep
. Almost every track is accompanied by overlapping female vocals that sound like choirs from heaven giving the album a fitting taste of the
"glory"
Bellion speaks on.
The album also shows Bellion's musical growth as well. The album is full of organic musical samples from trumpets, drums, organs and string instruments. Known for recording these organic samples, Bellion stays true to his methods in
"Mah's
Joint" sound like orchestral arrangements rather than regular songs which is fitting since jazz legend Quincy Jones is featured in the song. The song is broken into three parts, two of which do not include any vocals. It is the perfect blend between music made by instruments and technology. Other songs like
"JT"
sound familiar to his old sound which is more experimental and hip-hop based.
Songs like
Glory Sound Prep is a relief from the mainstream pop and hip-hop that has overpopulated the airways. Jon Bellion has solidified himself as an artist that is never consistent in sound but always in quality.
Overall, the album feels like it was cared for and nurtured. It feels like a lot of people worked on it and Bellion's lyrics feel well thought out and in support of a specific message, creating an authentic sound. Bellion once again proves himself as a formidable song-writer and producer and should be considered among the best in the industry. Bellion's
Comments
comments