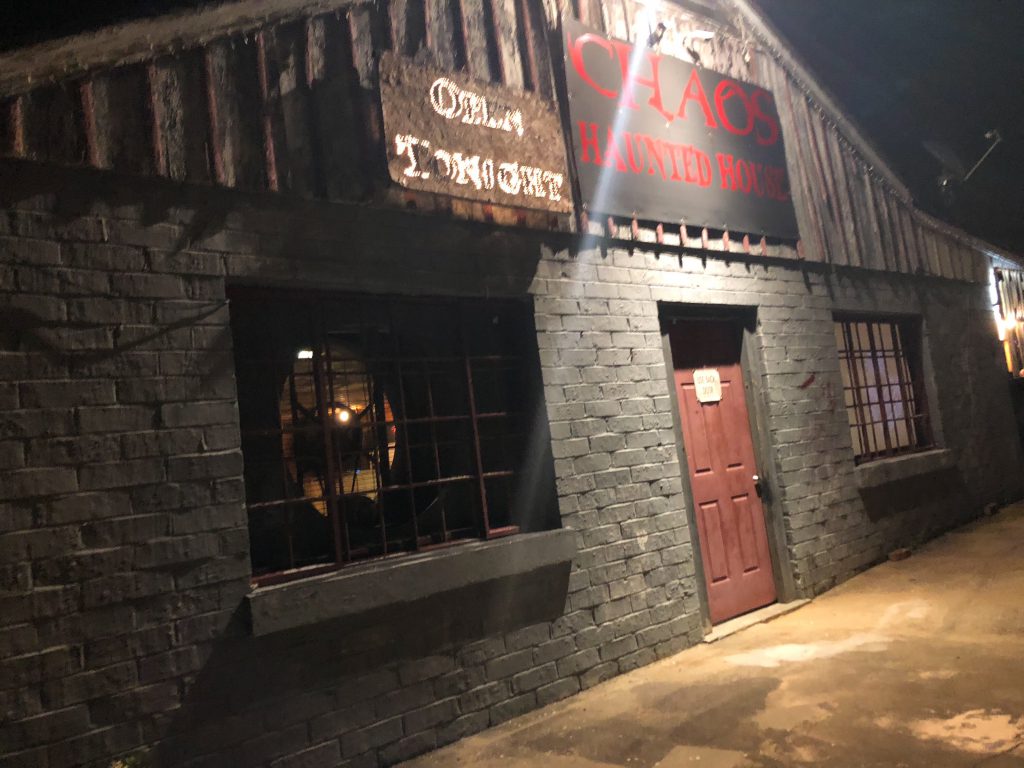 Chaos has been one of Carrollton's go-to cheap Halloween thrills for the past nine years. With strobe lights littering the area the haunt is easily spotted from Highway 27, bringing in new customers each year. The scares inside, however, are what bring the visitors – or victims – back again.
Compared to other small town attractions, Chaos brings a unique experience to Carrollton. Although it relies heavily on strobe lights the playful characters and special rooms keep visitors equally disoriented. The attraction uses the natural fears of customers against them in actor-less rooms, such as the smoke room and tunnels, giving those scared of small spaces or the unknown a thrill they may not receive with ease.
Chaos takes advantage of the darkness, which can be an effective tool when creating haunts on a budget. Although many areas are too dark to see anything it helps keep up the suspense throughout the experience.
Jump scares can be easily overused in smaller haunted attractions, but Chaos gives visitors a unique fright by making use of cheap materials like old sinks and air compressors. Many of the actor-less rooms are rigged with appliances that squirt water, trap doors and air horns to give even the most stoic of customers a scare.
Chaos does not have many employed monsters, but those that are there stay strictly in character. Even the youngest of the actors, two young girls appearing to be no older than 10, would not break their roles in front of the customers walking the halls.
This local attraction is running at nearly full capacity and has clearly become a staple in the Halloween festivities around Carrollton. Thrill seekers still have a chance to get their last minute scares through Nov. 4.
Comments
comments