The anticipation was built up for the release of the blockbuster hit, Black Panther, ever since his initial appearance in Captain America: Civil War. The Marvel Cinematic Universe has done a great job with creating a movie that highlights one of Marvel's greatest super heroes.
With a unique storyline following the death of his father, King T'Challa (played by Chadwick Boseman) faces a challenging journey to claim his throne. Black Panther also addresses current issues within the African and African American community. The latest comic book blockbuster film has caused an eruption in box offices during its initial release.
The film estimated around $200 million dollars in production cost being filmed in South Korea, Australia and Atlanta. According to Forbes, Black Panther has estimated $387 million across the globe making it the largest President's Day weekend for moviegoers since the 2016 hit movie Deadpool. Tickets were sold out all over the country to get the first glimpse of the movie as it premiered Feb 16. According to Forbes, the movie received $25.2 million that night making it the biggest preview for a non-sequel movie.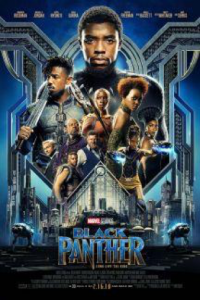 A unique fact about the movie was that the cast consisted of predominantly black actors. Director Ryan Coogler noticed the struggle for black actors in Hollywood to receive good roles in movies. In response, he gave roles to a diverse array of African and African American actors which enabled them to spark and launch their careers with more opportunities. Black Panther gave a different outlook because it was based on a black superhero. Since the movie is about a black superhero from Africa, it gives hope to minority groups.
"We were making a film about what it means to be African," Coogler says in an interview with Rolling Stone. "It was a spirit that we all brought to it, regardless of heritage. The codename for the project was Motherland – and that's what it was. We all went to school on Africa."
Erik Killmonger (played by Michael B. Jordan) touched on issues that have plagued the African and African American communities for years. Also the distinction between foreigners and Wakandans was prevalent throughout the film. The people of Wakanda only took care of their own and were hesitant to adapt to the idea of helping others outside of their country.
The movie also touched on protection against the oppressed. These are dilemmas that humans still face today when dealing with the fear of change or prejudice individuals with power. This obstacle affects people all around the world and it is unfortunate that innocent lives have been taken due to oppression. The movie displayed an option of fighting back against the oppressors or educating and empowering the oppressed.
Black Panther was educational and revealing to the cultures that exist in Africa. Watching the movie brings feelings of unity upon Africans, African Americans, and other ethnicities. Coming together as one to help create a better life for everyone is a step closer to evolving into a more suitable place to live.
Comments
comments