Andrew Lynn wakes up in the morning, slips into his button down shirt and heads for the office. The only difference between Lynn and most marketing graduates is, Lynn's button down is only buttoned halfway and paired with a captain's hat, and his office is his van, which he has been living out of since January 2018.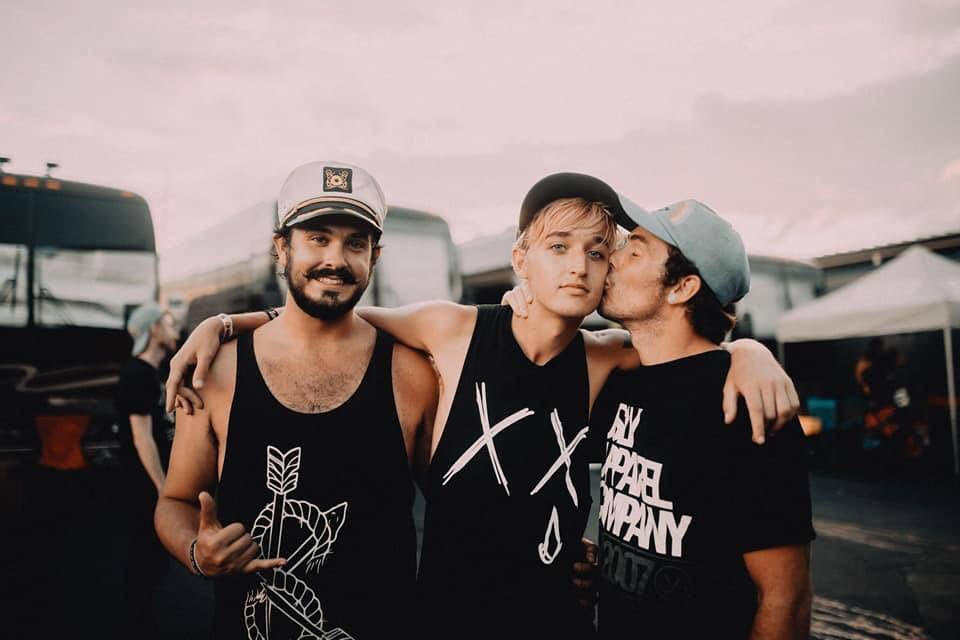 Lynn graduated from UWG in 2015 with a Bachelor's Degree in Marketing. Like many graduates, Lynn spent a few years searching for a job within his field, trying out different companies and positions to get his foot in the door to the business world. Today, Lynn has a job in marketing, but it is not like anything he would have imagined.
Lynn made this decision after getting serious about saving money so he could tour with his pop-punk band, Survival Kit, this past summer. The band followed the 2018 Vans Warped Tour, a traveling rock festival that has been touring the country every summer for the past 24 years.
Before the band left for tour, Lynn spent time researching different strategies that other bands have used to
"make
it big", so they could make the most out of the trip.
"When I graduated with my marketing degree, I had done a lot research on social media," said Lynn. " I did a lot of examination on different artists and how they were making their stuff accessible to a crowd."
Lynn's application of his research led him to the realization that they needed to have more than just a social media presence.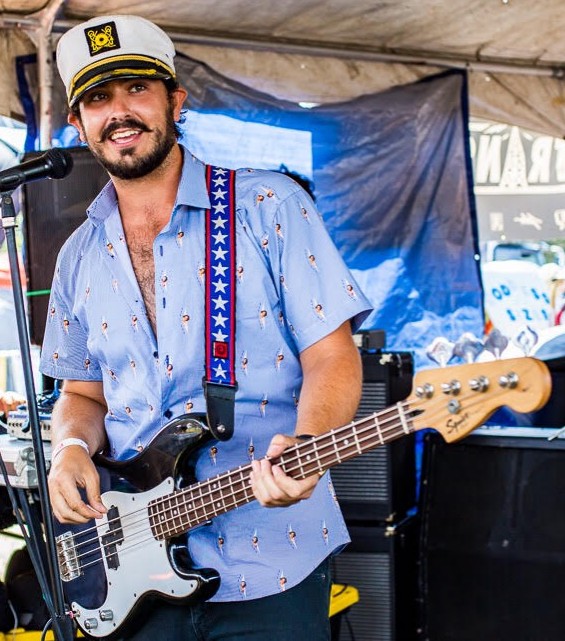 "The only way I can get
[our
image] across to fans without meeting them in person is to interact on social media," said Lynn.
"I
want them to see us and think
'I
don't just love them for their music, but I love them for their personalities.'"
Lynn, along with other members, Travis Blake and Bryson Davis, let their personalities shine throughout the summer as they followed Warped Tour. The trio's social media profiles have a plethora of photos of the band donning crop tops and the captain's hat, as well as meeting performers in popular rock bands.
"[The captain's hat] was, at first, meant for the person that was driving," said Lynn.
"Since
it was my vehicle, I was driving most of the time… I ended up having to wear it every single day because that's the way people recognized me, and it helped us make connections in a fun way."
More-so than anything else, Survival Kit loves their fans.
"We love interacting with people," said Lynn.
"There
were so many bands busy selling CDs and promoting their shows, they forgot to be friends with their fans. As important as it is to have strong relationships in sales, it's just as important in music. You want them to come back over and over and over again, and they're not going to come back if you keep asking them for their money. Once we realized that, it was no longer just about the music and songs, it was about the relationships we built."
Lynn's approach to marketing his band benefited them in a huge way in July; the band was able to perform their first set during the tour.
"It was a pretty wild experience," said Lynn.
"We
made some pretty positive relationships and they definitely helped us get there."
Survival Kit went on to perform 11 more sets between the Nashville and Jacksonville Warped Tour shows, and are now back in Atlanta planning some exciting moves for 2019. Lynn says fans should look out for show dates in Atlanta and the surrounding areas, as well as miniature tour dates in November 2018 through March 2019.
"As of April, we plan on doing a national tour," said Lynn.
"All
the places we hit on Warped Tour, we plan on going back and touching base with those we reached out to."
Survival Kit got to live the last- minute punk teen's dream of touring with Warped Tour. Lynn's marketing background allowed the group to connect with people and build a fanbase that could take the band even further than music festivals.