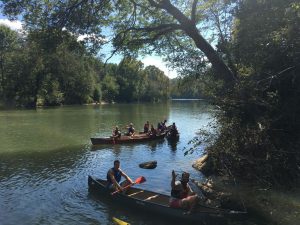 West Georgia outdoors is hosting the school's first river clean up on April 15. The students will meet at the Chattahoochee River for the all-day event in hopes to help bring back the natural beauty of the river.
West Georgia Outdoors encourages students and faculty to step outside of their boundaries and comfort zones by doing different activities like mountain biking, climbing and hiking. The volunteers for the event will head to the Chattahoochee and float down the river on kayaks and canoes to help clean the river. All the trash in the river is polluting the water and is hazardous for all the wild life living in and out of the water.
"The plan is to pull separate cables just for trash. We will get out at McIntosh preserve and recycle the trash that we can," said David Noe III. "Transportation and gear will be provided for the trip as it is every trip that goes out with West Georgia outdoors."
People are not always cautious as to where they throw their trash and often litter, which will build up over time causing issues for the wild life in the areas. Littering also affects the beauty of nature so West Georgia Outdoors created a fun way to help declutter liter.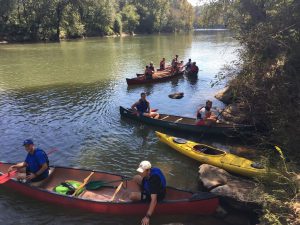 "The river clean up came up as thing when we were on our Chattahoochee paddle trip last semester. While we were floating down we noticed a lot of tires and other trash in the river," said Noe. "I brought up the idea during our trip planning meeting and then we made it a trip."
UWG is hoping the event goes smoothly and is enjoyable for all who attend, so they can make this an annual event. The event is ten dollars for students and twelve dollars for employees. The school will provide transportation to the river as well as give everyone equipment needed for the event.
Comments
comments