The Amp at Adamson Square has announced their final concert of 2017. Up-and-coming country star Riley Green will be coming to Carrollton to play his own headline show on Thursday, Nov. 9. This year, Green has played sold-out shows in Atlanta, Birmingham, Auburn, and Mobile, AL, as well as Athens, and Rome, GA. His Carrollton show in November is expected to fill up the crowd as well.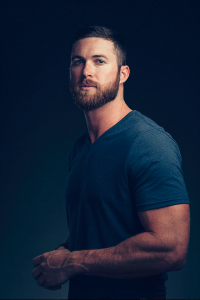 Green has been playing shows around the southeast part of the country for years, but as his fan base has quickly grown he has plans to expand. In 2018 he is expected to bring his talents to the Midwest for multiple shows. In addition to his success in the south, Green has even performed at the Windy City Smokeout festival in Chicago.
There is no doubt that Riley Green has a bright future ahead of him. One of his biggest hits "Bury Me In Dixie," has well over 1 million plays and counting on Spotify. Green also writes his own music, which makes him unique in the industry and makes his success even more well-deserved.
The Alabama native has been playing music all of his life and has been actively performing shows for the past eight years. He has recently began headlining shows and since then his success has taken off. Green has taken his passion and turned it into a career, and a successful one at that.
Comments
comments