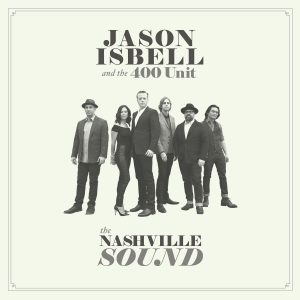 Jason Isbell and the 400 Unit will be bringing their international Nashville Sound tour to Atlanta with a two-night stop at the fabulous Fox Theater on Feb. 8 and 9.
The critically acclaimed group has spent the last few months on the road supporting their album, The Nashville Sound, which was released in June of 2017 to high praise. The album traverses a wide range of social issues and topics from racism and politics to love, death and the struggles facing middle class Americans making it the most intriguing, introspective, insightful and thematically complete of the band's three studio albums together.
The Nashville Sound has also drawn in two 2018 Grammy nominations for Best Americana Album and Best American Roots Song for the hit single "If We Were Vampires." These nominations come as no surprise as frontman Jason Isbell has previously won both of these awards for his 2015 album Something More Than Free and its lead single "24 Frames."
The popularity of outspoken frontman Jason Isbell and his well-known mastery of storytelling and lyricism is one major reason for the success that he and the 400 Unit are currently experiencing. Once recognized by John Mayer as "the best lyric writer of my generation," Isbell and his writing have ascended to and established residence in places that few have visited before over the course of his career that has spanned nearly two decades.
One unique aspect of Isbell's successful music career shows itself through his ever growing honesty in his lyrics and his ability to walk a fine thread between numerous styles and genres. This thread is often hard for fans and music aficionados to follow as he often bridges the gap and falls somewhere between country, southern rock, alt-country, americana and one that Isbell seems proud to be, folk.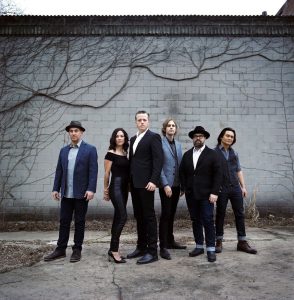 "I think folk music deals in narrative more than anything else," said Isbell in an interview on The Daily Show with Trevor Noah in June of 2017. "Folk music harkens back to a time when we made up songs so we didn't forget our stories. That's what I think I'm trying to do more than anything else is remember the world and my own experiences and explain them to myself."
Isbell shares these experiences in his work by being transparent about his own personal successes, hardships and fears. These have most notably appeared over the course of his last three albums on which he has been painfully vulnerable with lyrics about love, loss, fear, anxiety and his newfound sobriety after years of alcohol and drug addiction. This honesty takes audiences around the world and not only tells them of Isbell's story but, through genuine authenticity, tells them their own stories as well.
"What I'm trying to do is make something that's not exactly for entertainment purposes and I think to be an artist you have to set an honest location and tell people what your life was like and what your experiences were like while you're telling this story because to tell a good story you have to have a good setting," said Isbell.
With an expansive catalog of music to draw from and over a decade of playing together it is no surprise that Jason Isbell and the 400 Unit have become one of America's most entertaining and raw live acts to grace stages worldwide. One can only assume that Feb. 8 and 9 at the Fox Theater will be no exception.