On Sept. 10 roughly 50 fans stepped through the doors of Songbirds near downtown Chattanooga, TN to see alt-country outfit American Aquarium on the final leg of their Things Change tour.
To any random passerby the show may have seemed a small, if not sad, showing of a handful of locals who had come to hear a relatively unknown band play a small venue on a Monday night. This however was not the case for the band. This was a reunion, a return of sorts and a celebration of the ways that people, places and things have changed for the group over the years.
A lot has changed over the years for American Aquarium.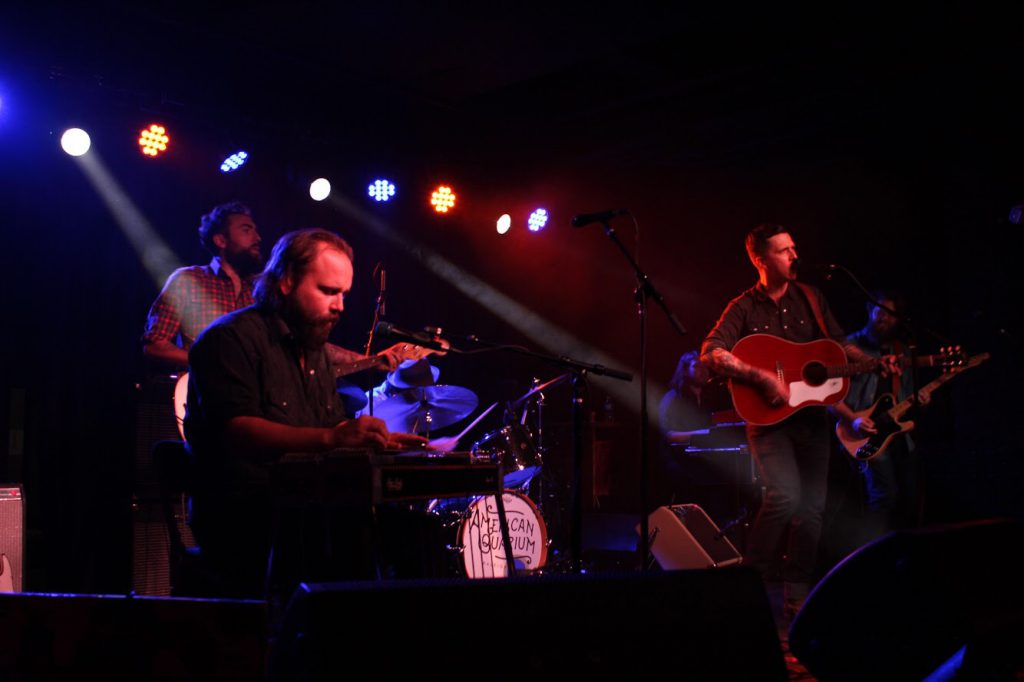 Since its establishment in 2006 the group based in Raleigh, NC has utilized the talents of 36 different members on seven studio albums. Of these ever changing lineups the only constant has been and remains to be frontman and lead singer BJ Barham. A bright kid from a rural North Carolina town, Barham has shown some serious grit and determination over the past decade to keep his dream of writing songs and performing for fans alive, while also working to improve himself and his craft.
Over the past few years Barham has experienced many life changes that have presented themselves in his writing; and many of them are well documented in the songs recorded for Things Change. For the most part these changes have been positive for him as well. This year alone he celebrated another year of sobriety following years of alcoholism and substance abuse, welcomed his first child into the world and recorded one of the best reviewed Americana albums of the year.
For a moment in early 2017, things did not seem so great for BJ and American Aquarium.
Following the conclusion of an extensive tour all five members of American Aquarium approached Barham and informed him that they wanted out and were no longer going to stay with the band. For the next few weeks he wrestled with doubts and fears about the future of the band, but eventually picked his chin up and set his sights on rebuilding after his wife told him that he could
'either
bitch or do something about it.' Not long after he grit his teeth, he took to the road on a solo tour and recruited a new group of friends to feed into the band and keep the dream alive.
From the stage in Chattanooga, Barham and the band laughed the night away with stories of overcoming hardships and seeing struggles through while giving 100 percent to an audience that took up only half a barroom on a
"school
night". Yet, amongst it all, there was a clear focus on cherished memories with old friends and a sheer appreciation of new memories with complete strangers.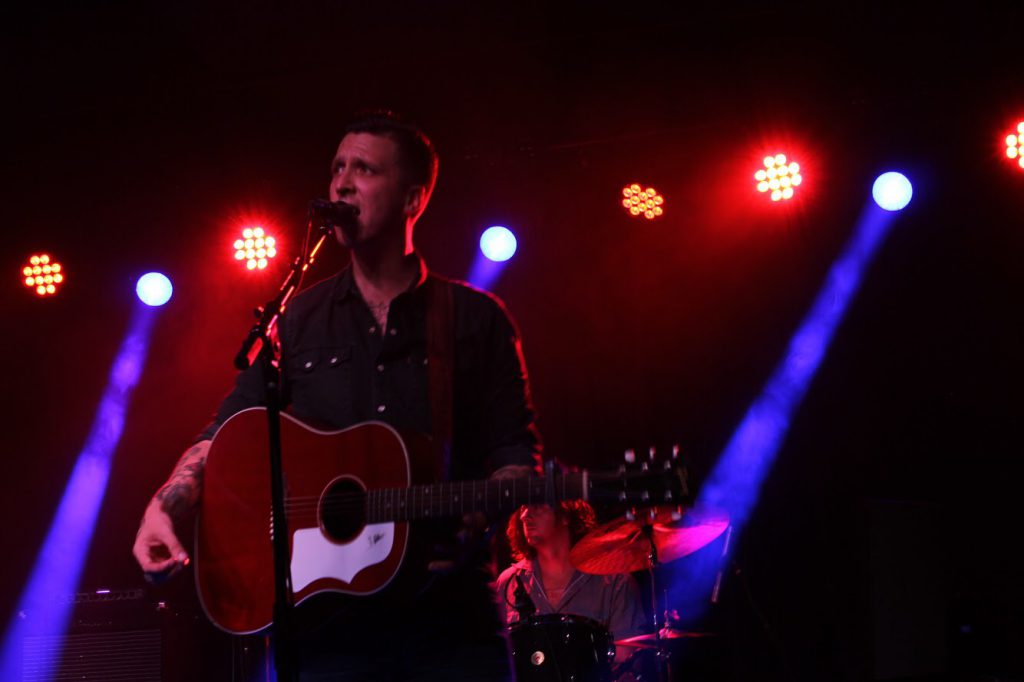 The audience danced, raised cheap beer in the air and sang to everything from new releases to deep cuts dating back to the the band's 2006 debut album. Things particularly hit a high point with the fans near the end of the set when the venue erupted to the band's popular southern break-up anthem
"I
Hope He Breaks Your Heart" as nearly all in attendance yelled along to the chorus wishing a former love everything but an easy road ahead.
After an hour and a half on stage the band went back to leave Barham to commemorate his former bandmates with an acoustic performance of
"When
We Were Younger Men" before coming back out to close the show with
"Rockingham"
before the band began loading equipment and Barham went to meet fans and thank them for supporting independent music as he has always made a habit to do so.
American Aquarium is set to end its Things Change tour on Sept. 23 in Charlotte, NC after spending months on the road promoting their new music and spending time with their fans all across the nation.
Comments
comments