As the holidays are quickly approaching many of us are looking forward to spending quality time with our loved ones, and celebrating with our unique family traditions. Unfortunately, many children are not given the luxury to enjoy the holidays this way at all.
Waking up surrounded by loved ones on Christmas is easily taken for granted by someone who has grown up doing so. The heartbreaking reality is that there are nearly 9,000 children in Georgia currently in foster care due to no fault of their own.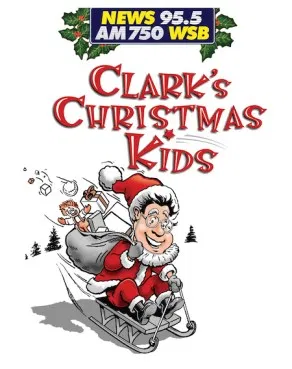 The annual "Secret Santa" program is put on by the Georgia Division of Family & Children Services and Clark Howard in hopes to brighten up the holidays for children currently in Georgia's foster care system. This year will be the program's 29th year of collecting toys for those in need, and it is easier than ever to take part in this beautiful effort.
Neglect and abuse have not only traumatized these children at a young age, but also isolated them from every comfort they have ever known. They do not have the simple luxuries of their pets and familiar surroundings this holiday season. These children deserve so much more than the cards that they have been dealt. The goal of the drive is making sure each child wakes up with a smile on their face Christmas morning.
Here are the hosting Walmart locations and dates for this year's Christmas Kids Toy Drive:
Thursday, Dec. 5: 2-7 p.m. – 4725 Ashford Dunwoody Road, Atlanta, GA, 30338
Friday, Dec. 6: 2-7 p.m. – 970 Mansell Rd, Roswell, GA 30076
Saturday, Dec. 7: 8 a.m. – 1 p.m. – 12182 Highway 92, Woodstock, GA, 30188
Saturday, Dec. 7: 8 a.m. – 1 p.m. – 135 Willow Lane, McDonough, GA,
Friday, Dec. 13: 2-7 p.m. – 5200 Windward Pkwy, Alpharetta, GA, 30004
Friday, Dec. 13: 2-7 p.m. – 3250 Sardis Church Rd, Buford, GA, 30519
Saturday, Dec. 14: 8 a.m. – 1 p.m. – 2635 Pleasant Hill Road, Duluth, GA, 30096
Saturday, Dec. 14: 8 a.m. – 1 p.m. – 1500 Market Place Blvd, Cumming, GA, 30041
Sunday, Dec. 15: 9 a.m. – 3 p.m. – 210 Cobb Parkway S, Marietta, GA, 30060
Sunday, Dec. 15: 9 a.m. – 3 p.m. – 4004 Lawrenceville Hwy, Lilburn, GA, 30047
The holidays are the busiest shopping time of the year, and Christmas sales have already begun. This drive could be a great opportunity for any organization on campus, or even friends and family to get into the Christmas spirit while making a difference in our community.
Comments
comments