The Campus Carry legislation will now allow students to carry guns on campus. The Georgia House Bill 280 was passed July 1, 2017 as a means to protect students and faculty from potential threats that may be posed to colleges.
"We all share the goal of ensuring a safe campus environment," said Annette Ogletree-McDougal, Communications Director of the University Systems of Georgia. "We should work together to implement the law as written and thoughtfully address any complications that may arise."
The Georgia House Bill has a defined set of guidelines and restrictions to ensure the safety of college campuses.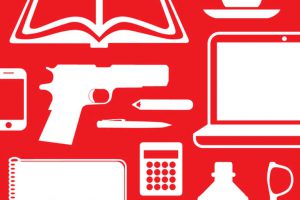 "House Bill 280 establishes that anyone who is licensed to carry a handgun may do so – in a concealed manner only – anywhere on Georgia's public college and university campuses, except in certain areas that are specifically listed in the law," said Ogletree-McDougal.
A concern of the passing of this new bill is that students will feel free to carry guns anywhere on campus, without referring to the guidelines.
"Under the new law, it is a misdemeanor crime for a license-holder to carry a handgun in a manner or in a building, property, room, or space in violation of these provisions," said Ogletree-McDougal. "Doing so also may be a violation of the institution's student code of conduct and personnel rules."
The list is extensive in terms of where guns are allowed on campus. Guns however, are not allowed in buildings and properties used for sporting events, on campus student housing facilities, including faculty, staff, and administrative offices.
"Guns are not allowed in rooms and other spaces during the times when they are being used for classes in which high school students are enrolled," said Ogletree-McDougal. "This is whether through dual enrollment and programs such as Move On When Ready or through college and career academies or other specialized programs such as Early College."
Also, if a student wants to carry a gun to a class that doesn't include high school students, they will still need to get permission.
"License-holders who want to carry handguns to class will need to visit the institution's registrar or other designated employee, who after verifying their enrollment status will tell them which of their classes, if any, have high school students enrolled," said Ogletree-McDougal. "Institutions shall not, however, keep any listing of those who inquire."
The guidelines for this new law are very precise, and students who are licensed gun-holders will be expected to know these guidelines under this new law.
"It will be the responsibility of those license-holders who choose to carry handguns on campus to know the law and to understand where they can go while carrying," said Ogletree-McDougal. "The University System hopes to see everyone on campus exercise patience, understanding and respect as we implement this new law."
This new law is a change for everyone, but it was passed this summer in hopes of protecting Georgia college campuses, including University of West Georgia.
"The University System hopes to see everyone on campus exercise patience, understanding and respect as we implement this new law," said Ogletree-McDougal. "We all share the goal of ensuring a safe campus environment."
Comments
comments