UWG is celebrating the 50th anniversary of the Department of Psychology this week from Oct.5-7. Alumni, faculty, students and friends are encouraged to join this special event in Melson Hall honoring the historic department.
"The 50th anniversary celebration is an opportunity for people to look back on their experiences with the department and to share how they have applied what they have learned from their contact with psychology at UWG in their professional and personal lives," said Psychology Department chair, Jeffrey Reber.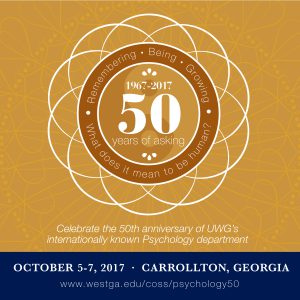 Attendees will hear TED-Talk style presentations at the celebration from distinguished alumni, current and past faculty as well as some students. There will also be entertainment with musical performances, a drum circle, and a yoga class.
To top off the event, a recognition dinner will be held featuring a keynote address by Aimee Copeland, an alumna and survivor of the flesh-eating virus, Necrotizing fasciitis.
"Every person who has stepped into a psychology classroom at UWG over the last half century has been impacted in some way by the creative, experimental, and uniquely humanistic focus of this department," said Reber. "We want to come together to celebrate that which connects all of us and has positively impacted the university and the broader community."
Fellow psychology members have created a tight bond due to their shared experience. This connection among members was instilled by first ever chairman Mike Arons in 1967. Through his startup of psychology education on campus, the school created something remarkable for students to be a part of. The sense of community that came out of this department through Arons is what makes this anniversary mean so much to the UWG psychology family.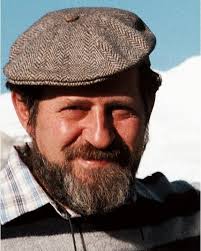 "I would venture to say that there is no other place in the world quite like our department, as it is both deeply humanistically rooted and also fully and broadly extended into all the farther reaches of human being and potential," said Reber.
The psychology department has long been an oasis and a sanctuary for students and faculty pursuing the actualization of every level of human being, including the heart, the mind, the spirit, and society. Thousands of students have come from all over the world during the last half-century to participate in truly human psychology that was initiated by professors like Jim Thomas, Jim Klee, and especially Mike Arons. The big anniversary allows everyone involved in the great psychology journey to come together and recognize this exceptional renowned department.
Comments
comments