This October the UWG Student Nurses Association
(SNA)
sold breast cancer awareness t-shirts to raise money for uninsured or underinsured treatment at Tanner Oncology Center. Over 200 shirts were sold, resulting in a donation of nearly $700. However, shirts are still being sold and the numbers may grow larger in the near future.
"October
is Breast Cancer Awareness Month and we wanted to do a fundraiser to help emphasize breast cancer awareness," said Brandy Sawtelle, President of SNA.
"It's
really important, even for young women, to be aware of breast cancer. It can affect anyone, of any age, so just spreading the word was really important."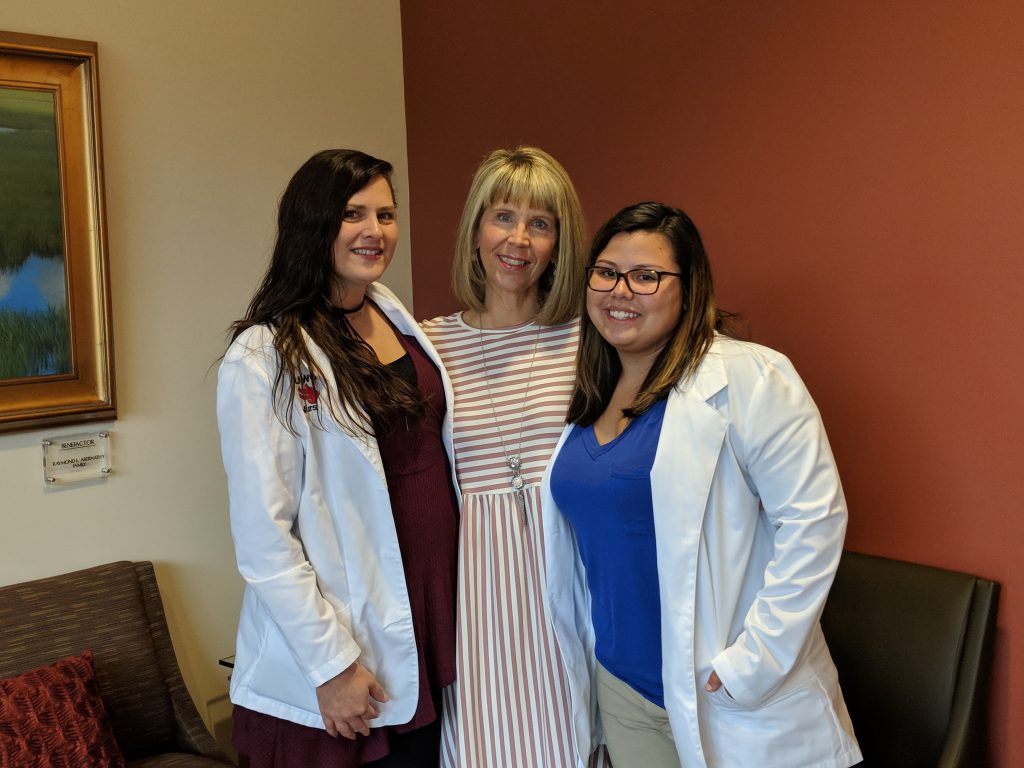 e destination to help those with cancer in the community.
While the t-shirts will help raise awareness in their own right, SNA strove to make a larger impact. They looked to donate the proceeds of the t-shirts to the most effectiv
"My
young neighbor was diagnosed with breast cancer," said Tammy McClenny, SNA Faculty Advisor.
"She
lived with it for about ten years. I asked where the best place to donate was. She said the best places are the local infusion centers where
[patients]
can get medication and travel paid for."
"It's
important if anyone can donate to a charity to try to find a cure for cancer," said Sawtelle.
"Obviously,
that's something that our nation as a whole has spent a lot of time and resources on, but to look into your own community and find a need like a local infusion center where you are helping local people that are battling cancer is something that is important to us as an organization."
Grey's Anatomy,
"It's
a beautiful day to save lives." However, the slogan in this context is meant to be deeper than just a reference to the show.
The shirts brandish the slogan of the popular television series
"Even
people who don't watch
Grey's Anatomy
will still be interested in the shirt because it is cancer related, and we are about saving lives as nursing students," said Allison Radin, SNA Vice President.
This impressive accomplishment may only be the beginning for SNA. There are aspirations to make this fundraiser an annual project, possibly focusing on other types of cancer as well. With further planning SNA can make an even larger impact on cancer patients and the Carrollton community as a whole.
"I'm
very thankful to do this fundraiser with SNA," said Radin.
"My
family is affected by multiple types of cancer, so I've seen firsthand the expensive treatment. Being a part of SNA is about incorporating community into the school and just making things better as nurses."
Comments
comments